CANNABIS REGULATION TASK FORCE SEIZES HUNDREDS OF PLANTS,
March 25, 2020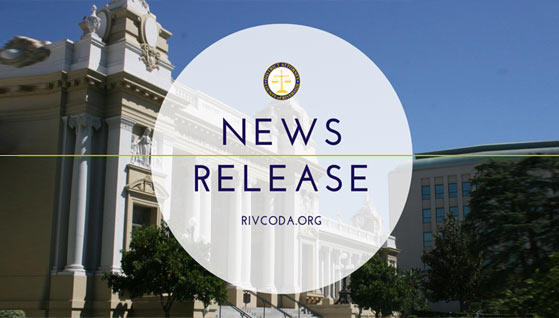 25
Mar
2020
CANNABIS REGULATION TASK FORCE SEIZES HUNDREDS OF PLANTS,
ARRESTS TWO PEOPLE DURING SEARCH WARRANT AT TEMECULA HOME
 TEMECULA – Two people suspected of utility theft while operating an illegal indoor marijuana grow were arrested during a search warrant served today, March 25, 2020, at a Temecula home by the Riverside County Cannabis Regulation Task Force (CRTF), which is led by the DA's Bureau of Investigation. 

The search warrant was served about 10 a.m. at a two-story residence in the 45000 block of Camino Rubi in Temecula where CRTF members seized 743 marijuana plants.  
Arrested were Songlian Pan, DOB: 7-9-57, and Liping Li, DOB: 11-20-63. Both suspects were renting the home.  

Pan and Li were arrested on suspicion of cannabis cultivation, possession of cannabis for sales, and utility theft. They were booked at the Cois Byrd Detention Center in Murrieta. 
It is alleged that an estimated $11,000 in utilities have been stolen at the home since October of last year. 

The purpose of the Cannabis Regulation Task Force is to protect properly licensed legal cannabis businesses and enforce regulatory requirements which protect the environment and consumers. 
The aim of the task force is not to shut down legally operating facilities, but rather to ensure fair business practices and keep criminal activity out of the legal cannabis industry and out of our communities.  

Agencies currently on the task force include the DA's Bureau of Investigation, the Riverside County Sheriff's Department, the Hemet Police Department, the Riverside Police Department, the Temecula Police Department, the Murrieta Police Department, the Palm Springs Police Department, and Riverside County Code Enforcement Department.