DA'S INVESTIGATORS ARREST EASTVALE MAN
December 20, 2019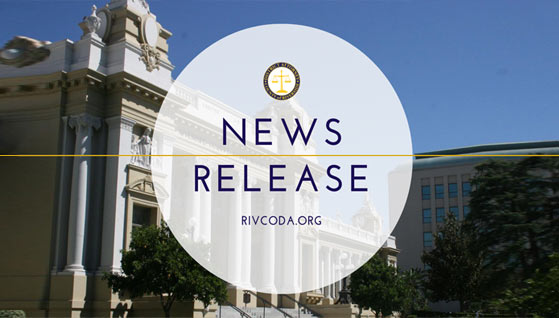 SEIZE AN ESTIMATED $1.7 MILLION IN COUNTERFEIT ITEMS
RIVERSIDE – An Eastvale man has been arrested by Riverside County District Attorney's investigators who seized counterfeit items with an estimated retail value of at least $1.7 million.
Yusuf Mohammad, DOB: 8-19-89, was arrested the morning of Dec. 19, 2019, in a shopping center parking lot at Limonite and Hamner avenues in Eastvale. Investigators then served a search warrant at his home on Cortland Street where they found an estimated $1.7 million worth of counterfeit items which included high-end purses, wallets, and watches. 

Mohammad was booked at the Robert Presley Detention Center in Riverside on suspicion of manufacturing and/or selling counterfeit items. He was being held in lieu of $1.7 million bail. 

During the investigation by the DA's Bureau of Investigation's Consumer Protection Unit, it was determined that Mohammad advertised items for sale on websites such as Craigslist, then would meet with prospective buyers in parking lots where he would conduct sales out of his vehicle. Investigators found that the items being sold by Mohammad were counterfeit. 

Assisting in the investigation was Investigative Consultants, an independent investigative company that specializes in cases involving trademark counterfeiting, piracy, and other intellectual property matters.