Domestic Violence Awareness Month -- 23 Minutes of Terror
October 26, 2021

26
Oct
2021
Domestic Violence Awareness Month -- 23 Minutes of Terror
It was 23 minutes of absolute terror.
During that 23 minutes in August 2014, Erin Reid was punched and kicked, had her chest sat on by her attacker, her fingers bent back until they almost broke, and her face shoved into a pillow. And she was strangled. All by her husband of 10 years.
"I thought he was going to kill me," she said.
Erin is a victim of domestic violence. As October's Domestic Violence Awareness Month comes to an end, it is critically important that people remember that domestic violence happens year-round, and resources are available year-round to anyone who may be a victim.
Erin describes what it was like as her abuser strangled her: "You feel like you can't breathe but you can still talk. He was sitting on my chest with his hand on my throat. It feels almost like you are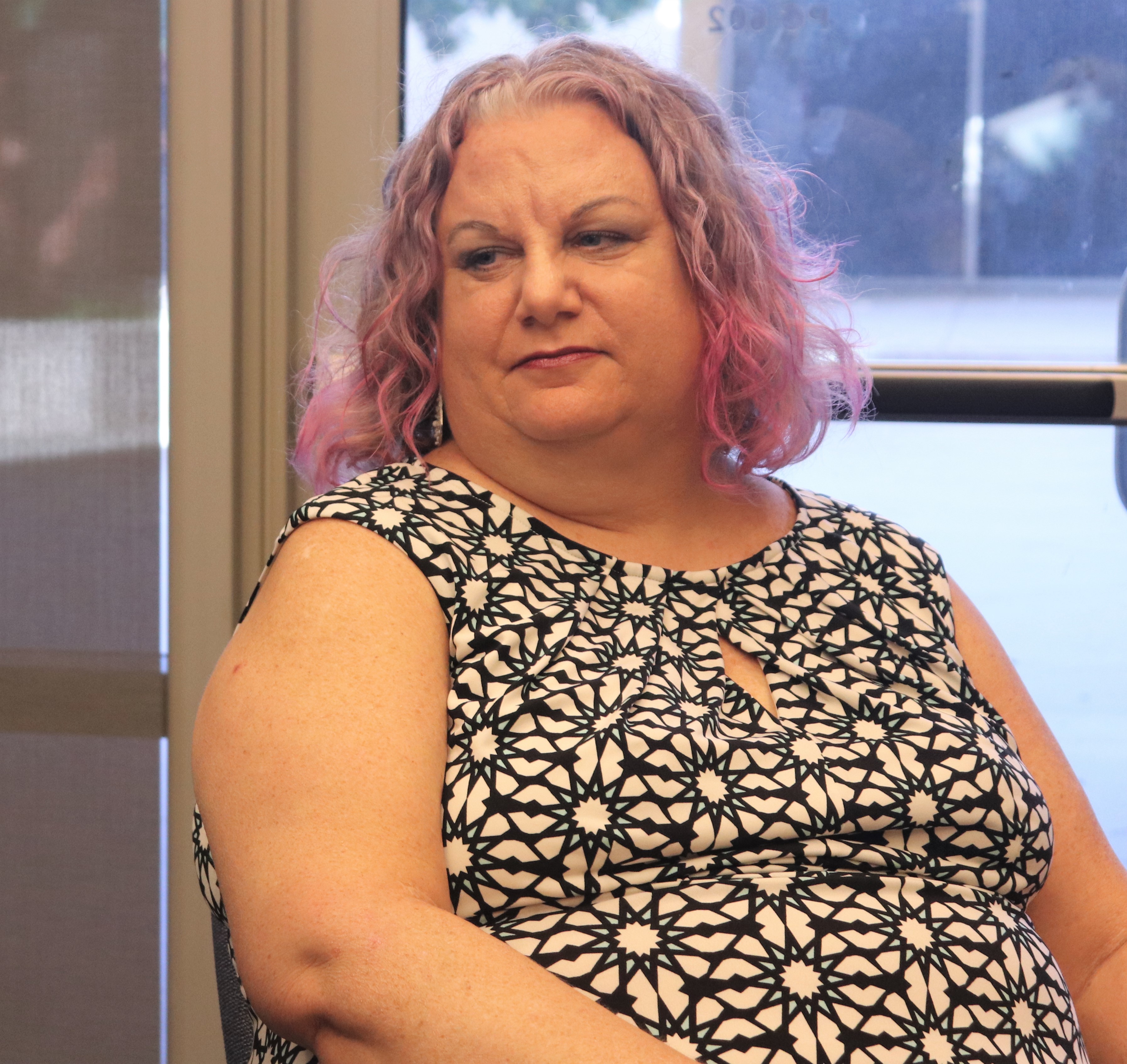 drowning."
She had been abused two other times before the 2014 assault but had not reported those to law enforcement. It is common for domestic violence victims to not report being abused.
Erin's abuser threatened her when she came home that night. So, when she walked up the stairs of their home, she started a recording app she had on her phone that she used regularly for her job.
"He had assaulted me before, so I started the app because I thought something might happen," Erin said. Her instincts were spot on. She was able to record the entire assault, a recording that would later be played in court at his trial.
Domestic violence can happen to anyone at any time
As evident in the case of Erin and her abuser, domestic violence can happen to anyone. At any time. And the abuser can be anyone as well.
Erin, now 51, is well-educated and currently an assistant principal at a high school. Her abuser was a professor at the University of California, Riverside.
"He has a PhD in psychology and was an expert abuser because of that," said Riverside County Deputy District Attorney Tara Powell, who prosecuted the case.
In 2016, Erin's abuser was convicted by a Riverside County jury of one count each of torture, spousal abuse, and making criminal threats. The jury also found true a sentencing enhancement of causing great bodily injury. He was sentenced by the judge to nine years to life in prison.
The DA's Office has a Division of Victim Services and a victim specialist was assigned to Erin's case to be with her and to support and assist her throughout the criminal justice process.
Erin's abuser's first parole hearing was held in August 2021 at which the parole board would decide whether he should be released from prison. The DA's Office was present with Erin at the hearing and opposed his release.
Erin spoke to the parole board for about 10-15 minutes at the hearing and had a 30-page document detailing the abuse – physical and emotional – that she endured as well as the lasting impact it has had on her life. The board denied his parole.
"I am by no means 100 percent healed from this at all," Erin said. "But one of the things that helps me is getting justice.
"Having his parole denied was another validation and extra cathartic for me," she adds.
First case of torture in a strangulation case without a loss of consciousness
While what Erin had to endure that August night happens far too often to domestic violence victims, it was unique in the legal field as the first case in the state - possibly the nation - of torture in a strangulation case with no loss of consciousness or broken bones.
"When a victim is strangled by their abuser, things happen that you can't always see or feel," DDA Powell said. "You have to look at the inside."
That is why both Erin and Powell strongly advise any domestic violence victim who has been strangled to insist on diagnostic tests and a CAT scan by their doctor or at the hospital after being physically abused.
"It is a huge myth that in order to be strangled, a victim has to lose consciousness," Powell said. "Your brain is still deprived of oxygen if you don't lose consciousness."
To this day, more than seven years since that 23-minute attack, Erin continues to have migraines and which she never had before being strangled.
"I also now have a higher chance of having a stroke earlier in life because of that lack of oxygen," she said,
Erin suffered from "night terrors" for a long time after that night. And although her jaw was not broken, its movement is still restricted and causes pain when she tries to eat certain food. "I can't eat a cheeseburger," she said, since she can no longer open her jaw wide enough.
The night she was attacked, Erin had one recurring fear on her mind:
"I thought, oh my God, is my family going to be able to find me?" Erin feared she would be killed and no one would find her.
When she was ultimately able to escape her attacker and run from the house, she hid behind a neighbor's trash cans. On her cell phone, she took a photo of herself showing where she was so, if someone found her phone, they'd know.
When she saw her face on the camera, "I didn't even recognize myself" because of the extent of the attack. And she was exhausted from the fight she put up as her abuser was a 230-pound man and former military. It took a month for her bruises to finally go away.
Emotional injuries in domestic violence cases can be the most damaging
"I've been with Erin since 2014 and most external injuries heal," DDA Powell said. "But the emotional injuries still haunt her even today. Emotional injuries in domestic violence cases can be the most damaging.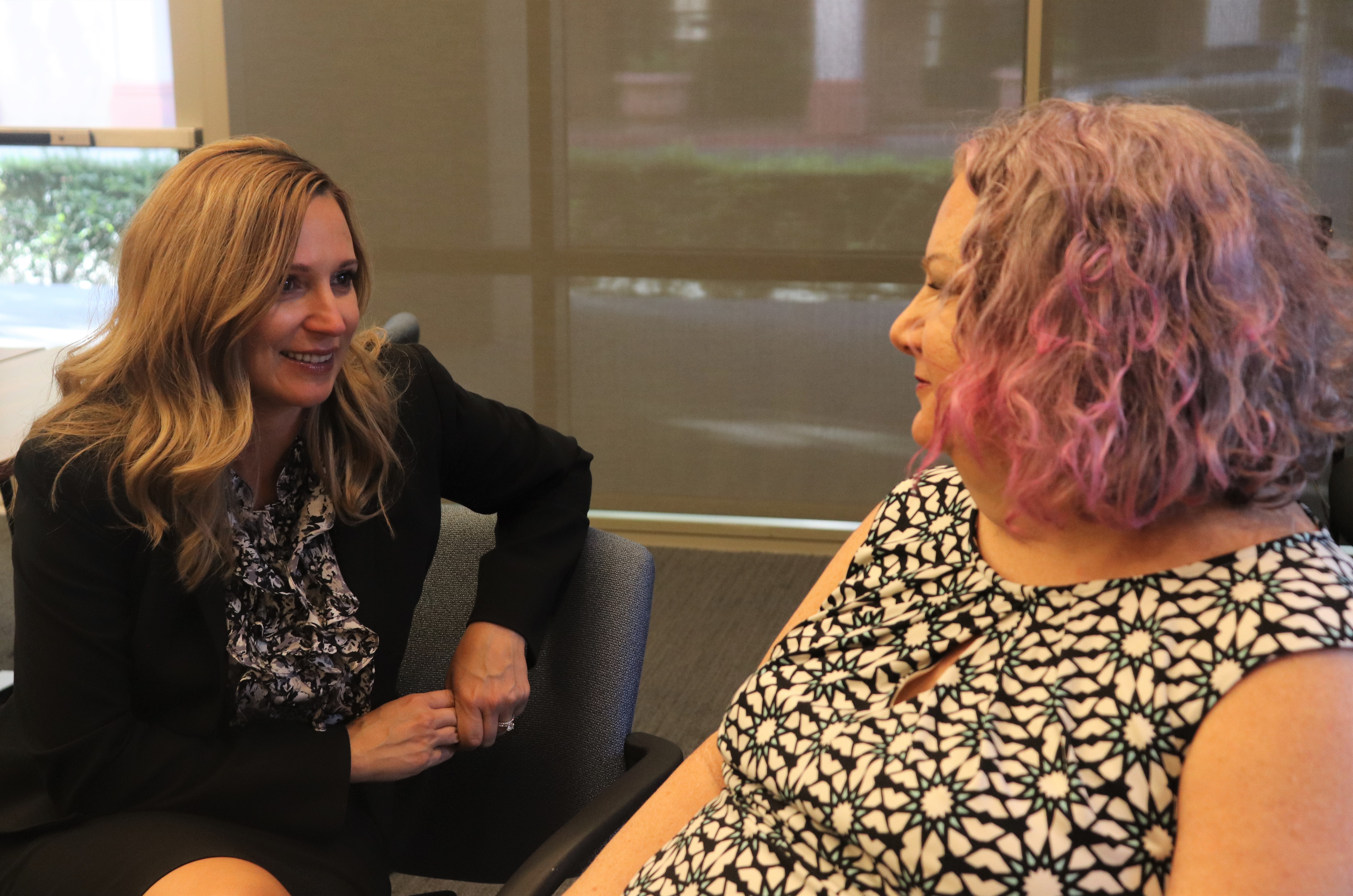 "Seeing her journey – watching her grow – all I can say is she is so brave," Powell said.
"She fought for her life and, if she hadn't been so brave and strong, she may not have been here today," the prosecutor added.
Being "brave and strong" certainly wasn't easy for Erin.
One of the things she did was prepare.
"I think people know when they are in an abusive relationship," Erin said. Even if a domestic violence victim may not be able to admit it or report it, there are things they can do in advance, she adds.
"A lot of women don't leave because they don't have a plan," Erin said. "Keep documentation of the verbal and emotional abuse."
But she strongly advises, be careful about it. Don't put it somewhere the abuser can find it. Hide it in a secret digital folder, for example.
"I also already had a credit card that I had hidden in case I needed it," Erin said.
Plan ahead. Be empowered. Use available resources. Stay strong.
Both Erin and DDA Powell encourage domestic violence victims to take advantage of the resources that are out there for them.
"Planning is very important," Powell said. "Maybe you aren't ready to leave or report it to law enforcement, but you can still start going to places like the SAFE Family Justice Centers and get that help you so desperately need."
Because Erin had already experienced verbal and physical abuse from her husband before the 2014 attack, she started planning which including sharing with trusted friends what has going on.
One place Erin says she found help from one close friend. That friend told her something she still remembers.
"She said to me, 'So when are you gonna be done with this?'," Erin said. "Her words made me self-reflect and she empowered me." That friend saw what was happening to Erin and didn't judge her.
That's when Erin started to implement a plan to get out of the relationship.
Unfortunately, she was unable to get out of the relationship before the brutal, near deadly attack.
Erin encourages anyone who may be in an abusive relationship of any kind to get help.
"Don't stereotype yourself," she said. "You have to know when to say, 'enough is enough'," and get the help you need before it is too late.
"Be empowered. I want people to feel empowered to know that they can drive what happens next," Erin said, adding the importance of checking out the resources available to victims of domestic violence.
"See what your options are and stay strong."
____________________________________________________________________________
Important information:
According to a study published by the National Institute of Justice Journal, if your partner has strangled you in the past, your risk of them ultimately killing you is 10 times higher. (https://www.ojp.gov/pdffiles1/jr000250e.pdf)
If you or someone you know may be a victim of domestic violence, here are some of the many resources available to you:
Riverside: 3900 Orange St., (951) 955-6100
Murrieta: 30045 Technology Dr., Suite 100, (951) 304-5680
Indio: 82-955 Highway 111, Suite 103, (760) 863-8363
Riverside: 3960 Orange St., (951) 955-5450
Murrieta: 30755 Auld Road, 3rd floor (951) 304-5840
Indio: 82-995 Highway 111, (760) 863-8408
Banning: 135 N. Alessandro St., Room 210, (951) 304-5840
Blythe: 220 N. Broadway, (760) 921-5840
(800) 799-SAFE (7233)