National Hispanic Heritage Month -- Never Lose Hope
September 28, 2021
Tuesday, September 28, 2021
National Hispanic Heritage Month -- Never Lose Hope
National Hispanic Heritage Month is celebrated this year from Sept. 15 to Oct. 15. A theme for the month is "Esperanza: A Celebration of Hispanic Heritage and Hope".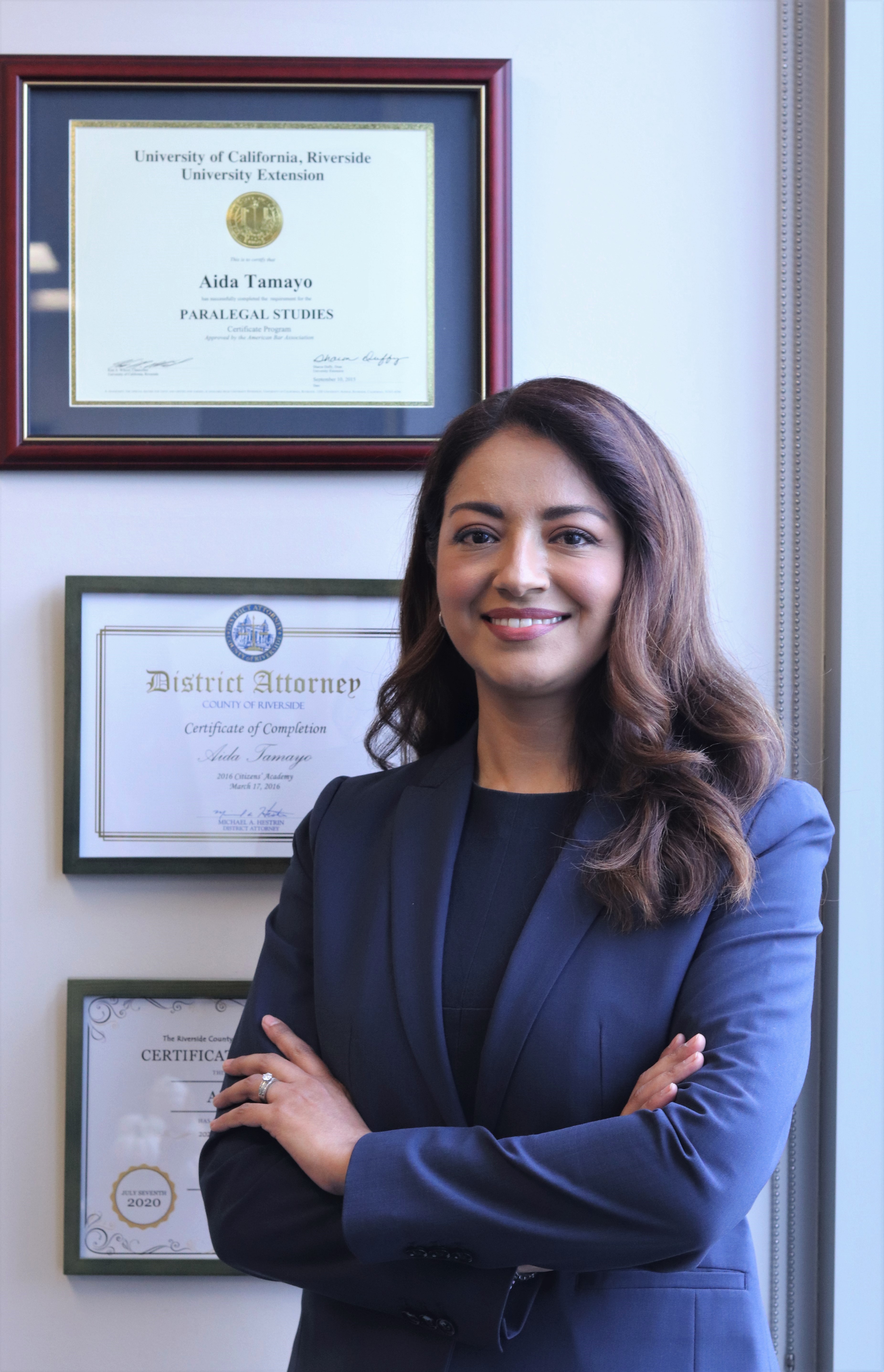 Aida Tamayo, a paralegal in our office, is a living vessel of "hope" and should be an inspiration for anyone hoping to achieve their dreams by overcoming the challenges that life can often place in front of us.
Aida was born in Mexicali, Mexico – the capital city of the state of Baja California. She grew up there. She ultimately graduated law school in Mexico and started practicing law there. Everything seemed ideal.
Then, in 2003, while vacationing in Cancun with her sister, something happened that would dramatically change her life forever.
Aida fell in love.
She met a man named Temo who was in Cancun with friends. "It really was love at first sight," Aida said. Temo, though Mexican, lived in and had a life in the United States. Their long-distance relationship continued in earnest for three years until they decided to get married and live in the United States.
"People come to the United States for many reasons," she said. "My reason was love."
"I never questioned marrying my husband – we are a team and a couple," Aida said. "But we are still individuals with our own dreams."
"When you are in love, all the challenges are overcome; anything is possible," she said.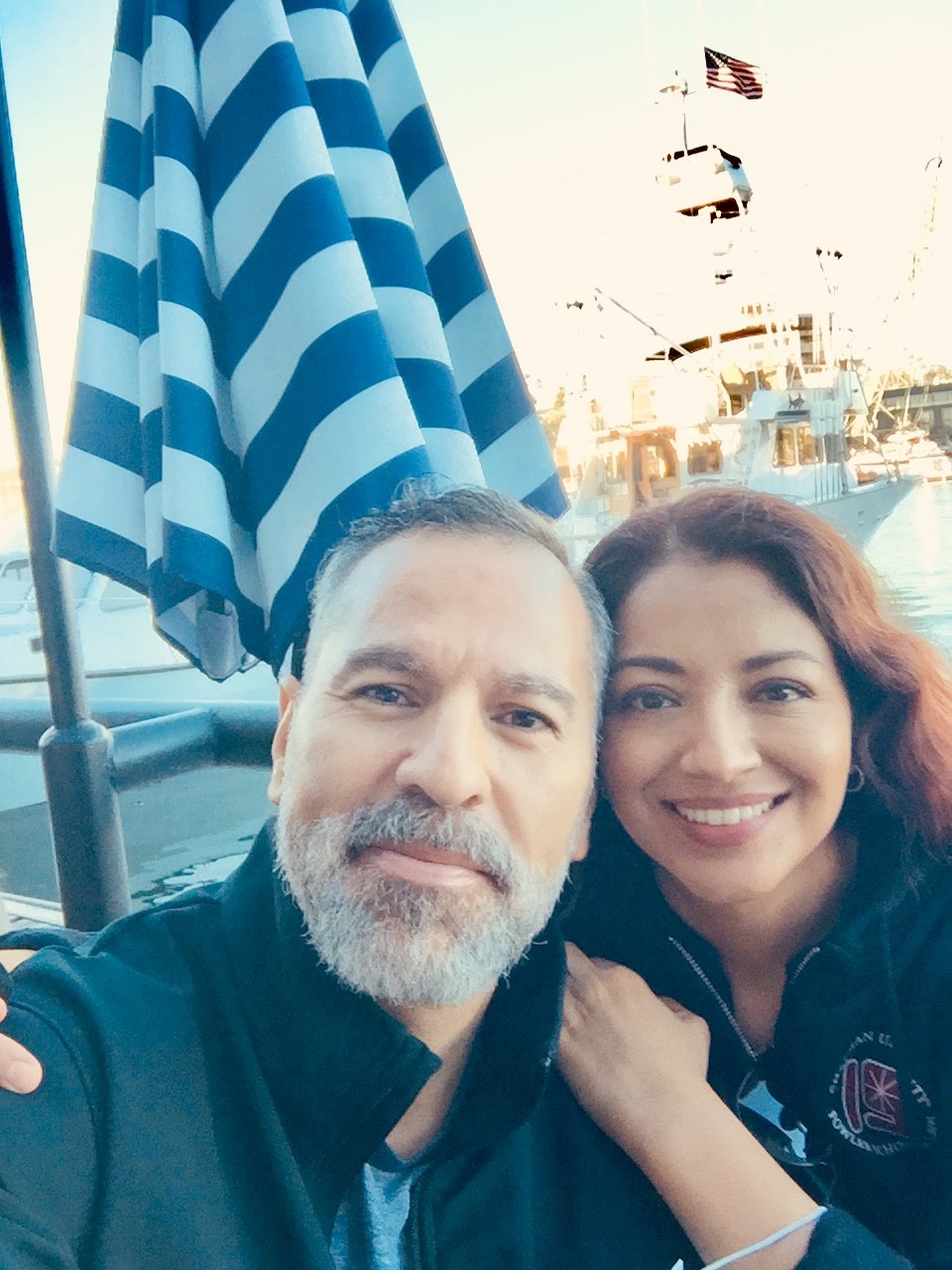 But making such a life-changing decision came with many challenging questions for Aida.
"I had my life and career in Mexico," she said. "I wondered about what life would be like. Can I give up my life here in Mexico? Can I be an attorney in the United States? Can I really do this?"
Leaving behind her family, friends, and her career in Mexico as an attorney, Aida and Temo tied the knot in 2006.
"It took a lot of strength and courage to face a new world," she said. "I was afraid." But with the love and support of her husband of now 15 years, Aida has thrived in this "new world".
Aida says her father instilled in her growing up how important an education is for opening new doors of opportunity. So, after she moved to the U.S., she took English classes at a community college.
But the dream to again practice law never went away.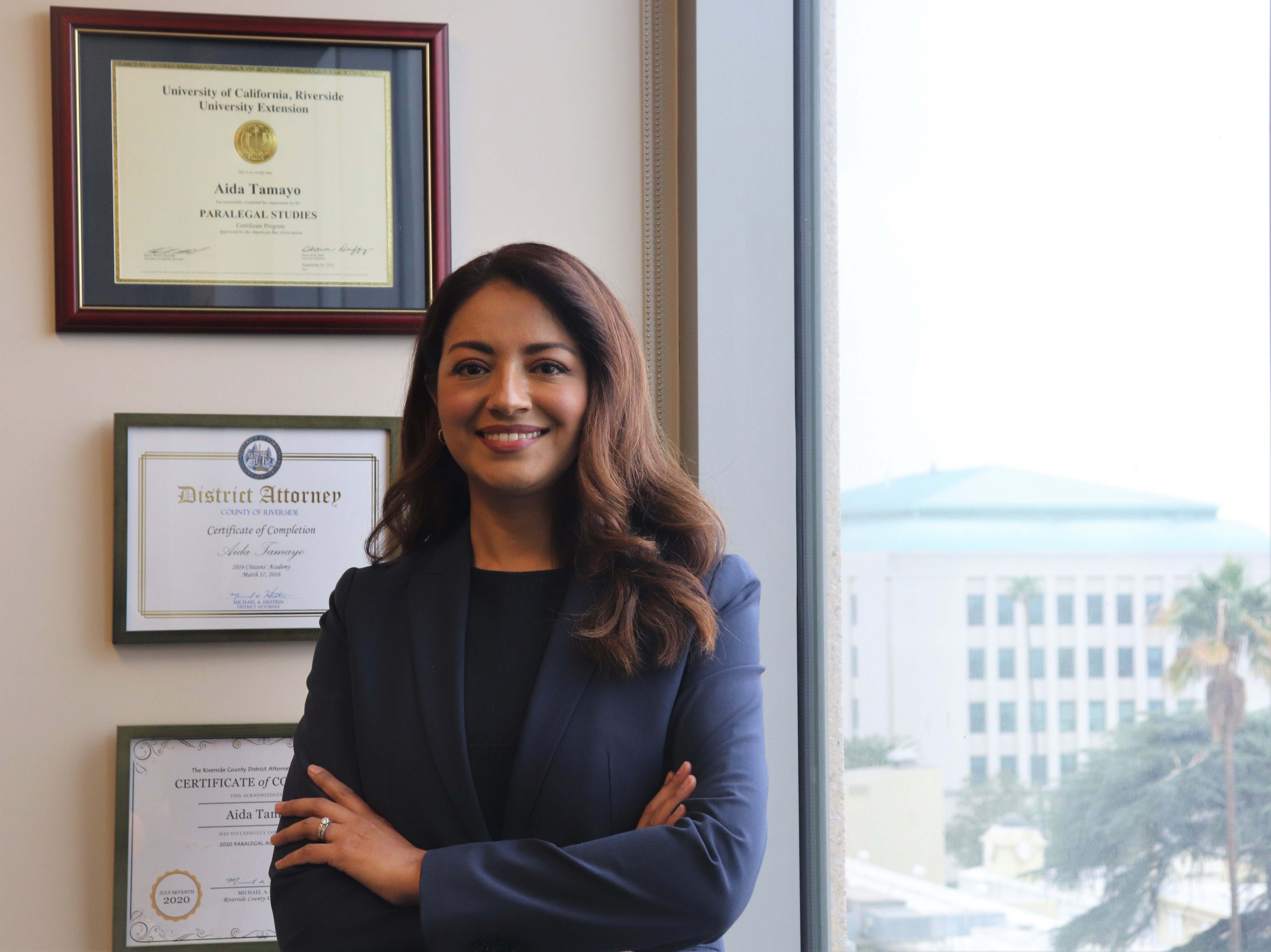 Aida discovered the paralegal program at the University of California, Riverside and quickly enrolled. One of her class assignments was to observe a court hearing. Aida ended up observing a hearing in a criminal case at the Hall of Justice in Riverside.
A young deputy district attorney named Kimberly Dittrich was introducing evidence in a gang case.
"That was when I felt this is my calling, this is what I am supposed to do," Aida said with pride beaming from her eyes. "That inspired me to be a prosecutor."
Aida believes it was destiny that led her to this place at that time – all the way from her earlier life in Mexico.
When she first came to the U.S. from Mexico, not even knowing the English language, she continued to hold fast to her goal, her HOPE, to one day be an attorney here -- like she was in Mexico.
And Aida is on her way to fulfilling that hope.
In March 2016, she was hired at the Riverside County District Attorney's Office as a paralegal. She served in our office's Fugitive Apprehension Unit (FAU) for six months before moving to the Special Prosecution Section for the next 3 ½ years before being asked in March 2020 to return to FAU where she is now.
"It has kind of been the story of my life to face and overcome challenges," she said. "I feel that with a positive mentality, you feel good about overcoming challenges and achieving your goals."
"When I started at the DA's Office, it just felt like home to me. I felt right away that I fit in here," Aida said.
Wanting to keep learning more about the DA's Office and the criminal justice system, Aida participated in the office's Citizens' Academy in 2016.
Because she was an attorney in Mexico, Aida was able to enroll in the Master of Laws (LL.M) program at Chapman University Fowler School of Law.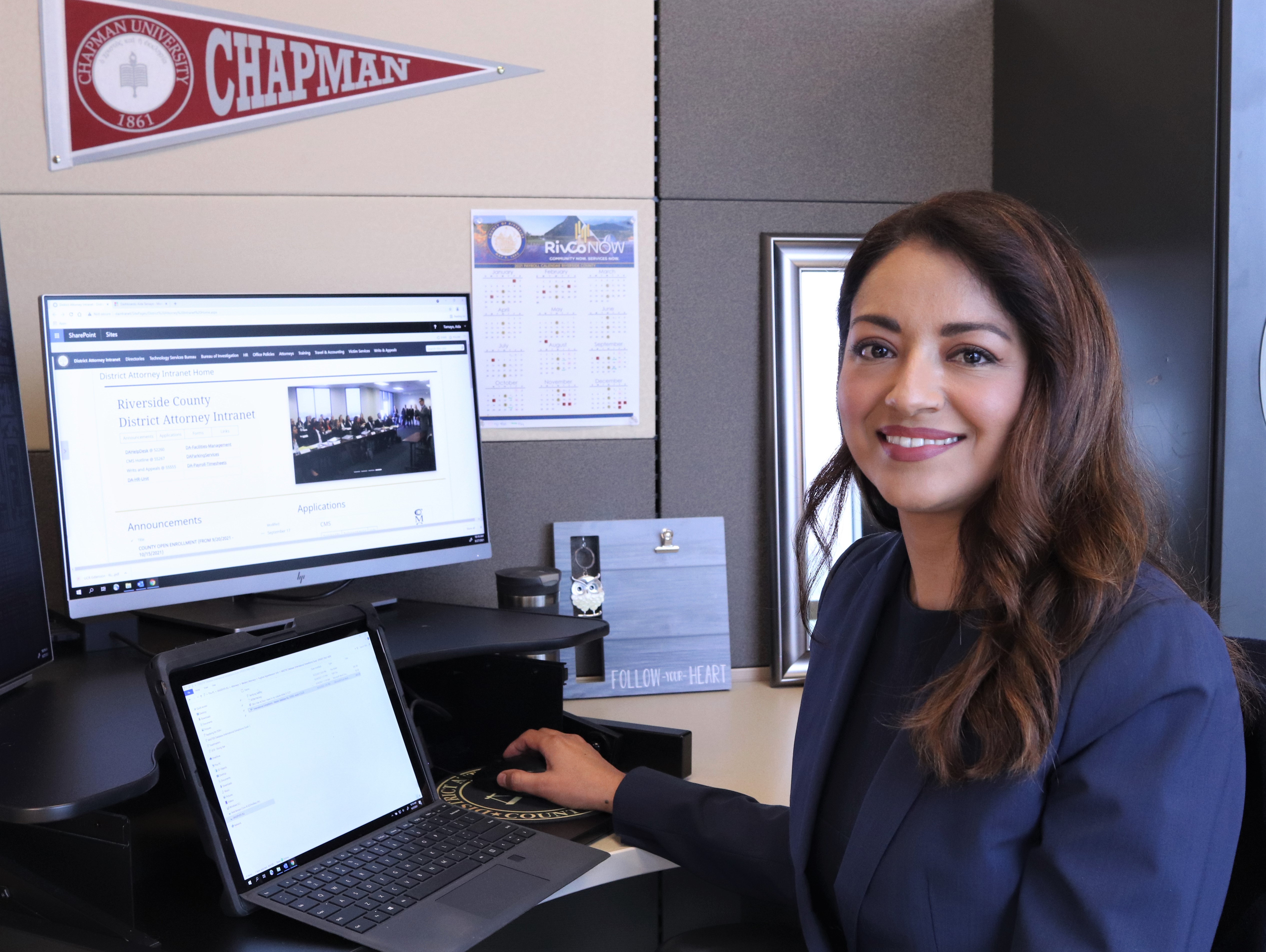 And then came the big step to fulfilling that dream – that HOPE – of becoming an attorney again.
Aida took the California State Bar Exam in July and will hear in November if she has "passed the bar".
With a slightly nervous laugh Aida says: "I feel in my heart that someday it will happen. Hopefully in November! I have a lot of hopes and dreams with that exam."
She wants to be a prosecutor to "be that voice that victims are hoping for."
Aida said she knows "my story is not unique. There are thousands of stories like mine" of people with hopes and dreams just trying to make them a reality.
"There are many people who are facing struggles and challenges," she adds. To those people she says: "Don't give up. Follow your dreams. Find a way. Talk to others who have gone before you."
But stay true to yourself, she advises. "I didn't change. I adapted."
"Be proud of who you are and your background. Never forget where you came from," Aida said.
"Never lose hope."