Synchrony Bank ordered to pay more than $3 million to resolve civil enforcement action involving frequent or harassing calls to consumers
November 15, 2021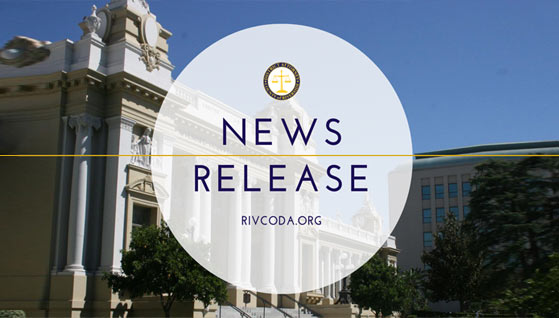 15
Nov
2021
Synchrony Bank ordered to pay more than $3 million to resolve civil enforcement action involving frequent or harassing calls to consumers
RIVERSIDE – District Attorney Mike Hestrin announced today, Nov. 15, 2021, that Utah-based Synchrony Bank will pay $3.5 million to resolve a civil enforcement action alleging the bank made frequent and/or harassing phone calls to California consumers.
The investigation and prosecution of the case was conducted by a statewide team comprised of the District Attorney's Offices in Riverside, San Diego, Los Angeles, and Santa Clara counties.
The negotiated judgment requires that Synchrony Bank implement and maintain policies and procedures to prevent unreasonable and harassing debt collection calls to California consumers, including limiting the number of calls to each debtor and honoring consumer requests for calls to stop.
Under the judgment, which was entered without any admission of wrongdoing and with Synchrony Bank's cooperation, Synchrony Bank was ordered to pay a total of $3.5 million, which includes $2 million in civil penalties and $975,000 in investigative costs.
Because individual restitution is not feasible under these circumstances, the judgment also requires that Synchrony Bank pay $525,000 in alternative restitution to a charitable trust fund to support additional consumer protection efforts.
The judgment was filed in Los Angeles County Superior Court and was signed on Nov. 9, 2021, by Los Angeles County Superior Court Judge Rupert Byrdsong.
The case was handled in Riverside County by Deputy District Attorneys Timothy Brown and Harold Anderson of the DA's Consumer Protection Team.
# # #