Two men, including an attorney, charged with filing fraudulent American with Disabilities Act lawsuits
March 10, 2022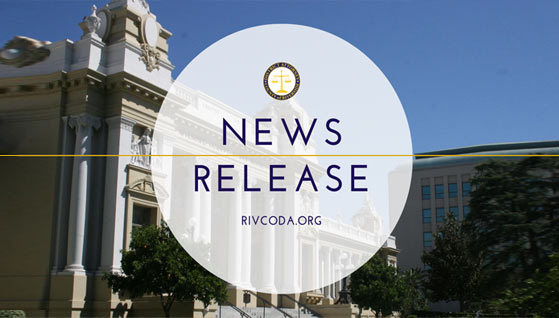 10
Mar
2022
Two men, including an attorney, charged with filing fraudulent American with Disabilities Act lawsuits
RIVERSIDE – Two men, including an attorney, have been charged by the DA's Office with filing fraudulent lawsuits against small business owners in Riverside County pertaining to alleged violations of the Americans with Disabilities Act (ADA) and conspiring to deceive involved parties during the litigation of those lawsuits.
Ross Christopher Cornell, DOB: 12-12-74, of Big Bear; and Bryan Eduardo Estrada, DOB: 12-27-94, of Homeland, have been charged with six felonies including conspiracy and filing a false document. Cornell has been an attorney in California since 2000. Both defendants were arrested the morning of March 10.
The defendants have filed more than 60 lawsuits against individuals and small businesses in Riverside County since 2019 alleging they were violating the ADA. The investigation showed that the defendants had specifically targeted the small businesses they sued as well as making misrepresentations in the legal documents they filed. To obtain monetary settlements, Estrada claimed to have been denied access to the businesses they sued.
Similar fraudulent lawsuits alleging ADA violations have been going on for years.
The Riverside County District Attorney's Office supports accessibility rights for disabled persons but strongly maintains that ADA laws should not be manipulated solely for financial benefit as alleged in this case.
Anyone with information about this case involving defendants Cornell and Estrada is asked to contact DA Senior Investigator John Gubernat at johngubernat@rivcoda.org. Please include your name and telephone number.
The case, RIF2201190, is being prosecuted by Deputy District Attorney Timothy Brown of the DA's Felony Prosecution Unit.
# # #