Women's History Month -- Sue Steding was a trailblazer in the history of the Riverside County DA's Office
March 17, 2021

Not long after starting her career as a Riverside County Deputy District Attorney in an office in Palm Springs, Sue Steding was handling a traffic court case and got a telephone call from the police officer who issued the traffic ticket.
"He said he needed to talk to the prosecutor on the case," Sue remembers. She told him that was her. "Then he said, 'You mean I've got a lady prosecutor?'"
Things were a lot different when Sue started her distinguished career with our office almost exactly 45 years ago, on March 15, 1976. Sue retired in 2010 after serving the community for 34 years.
March is Women's History Month and Sue Steding, now 71, is a significant part of the history of the Riverside County District Attorney's Office.
"Sue was a true trailblazer in our office," said DA Mike Hestrin. "She came here at a time when very few women found their way into leadership positions.
"She was able to serve as a role model to not only our female Deputy DAs, but to all of our Deputy DAs," Hestrin added.
Sue's blazing a trail in our office began with her being the first female prosecutor in the desert when she started in 1976. She remembers there were maybe two female prosecutors in the Riverside office before she started. There were 10 prosecutors in the Eastern office – nine men and her.
Using our most recent numbers, our office now has 45 Deputy DAs in our Eastern Region – 25 women and 20 men. Countywide, our office has 682 employees. Of those 682 employees, 421 are women, 129 of which are attorneys including attorney management positions. We have 117 male attorneys, including management.
What now is a booming Coachella Valley was a bit different nearly five decades ago. Sue recalls when she interviewed in 1976 to become a Deputy DA with our office, she was "offered a job on the spot" but told she needed to let them know the same day.
"I didn't know anything about the area," she said. "I drove around for about 10 minutes because that's about how big Indio was at the time."
Sue accepted the job offer and, to use a well-worn cliché: "The rest is history."
Her historic journey began with Sue earning her undergraduate degree in history from the University of Washington. "I thought I would teach history in high school," she said.
But loved ones encouraged her to consider becoming an attorney. "I told them: 'I can't do that, I'm not a guy.'"
Ultimately, however, she did take the Law School Admission Test (LSAT), earned her Juris Doctorate from the University of San Diego School of Law, and was admitted to the California Bar in December 1975.
Just a few short months later she started in our then-Palm Springs office.
Sue's first trial as a brand new - and the only female - prosecutor in the desert was a DUI case. She found herself going up against a renowned DUI defense attorney in the area at that time.
"It was a pretty big deal that I was going up against him," she said. Sue laughs as she tells a story from that first trial.
"In a trial, when you do voir dire (jury selection questioning by the attorneys), the defense gets to go first," Sue said. "Well, in this one, up against this well-known defense attorney, the judge told me to go first.
"I think it was just a 'ladies first' kind of thing," she said.
Oh. The jury convicted the defendant. Sue had her first of many jury trial victories.
By the time Sue was appointed as the first female Assistant District Attorney (ADA) in the history of this office in 1987, she had done 100 jury trials.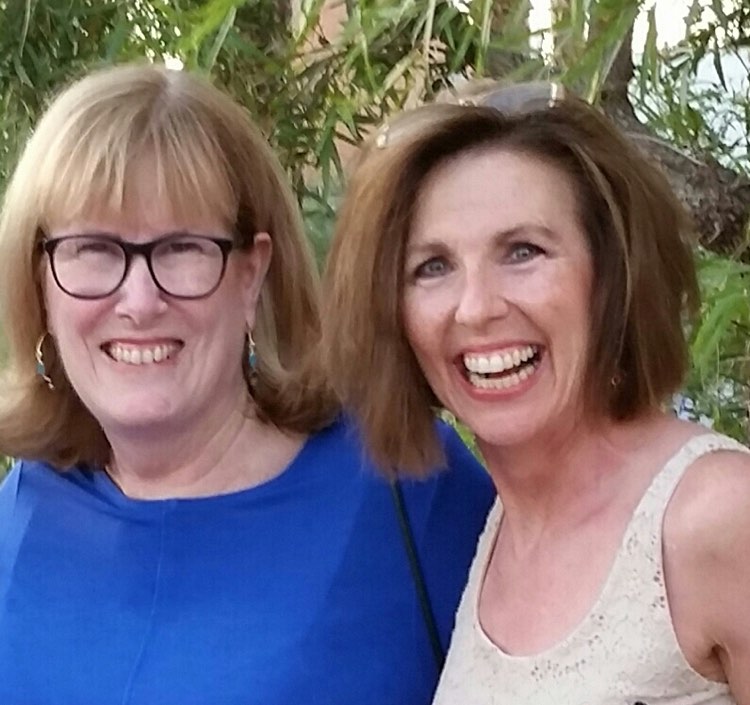 At that time, an Assistant DA was the second highest position in the office with only the elected District Attorney holding a higher rank. Then-District Attorney Grover Trask wanted there to be an ADA overseeing the Eastern Office to match the ADA running the Western Office in Riverside.
So, DA Trask selected Sue to be the first Eastern ADA in our office's history.
"The most painful thing when that happened was people saying I was only getting the promotion because I was a woman," Sue said. "But I knew it was because I was the most qualified."
And she most certainly was. Sue served as ADA for two decades until Trask retired and the new DA, Rod Pacheco, took office.
In the spring of 2007, DA Pacheco created a new truly "second-in-command" position in the office – the position of Chief Assistant District Attorney.
And guess who he tapped to be the first person to hold that position in the history of this office? Of course, it was Sue Steding.
Even after she retired, Sue's skills and presence were still in demand.
When DA Hestrin was elected and took office in 2015, he brought Sue back as a temporary employee with the title Acting Assistant DA to oversee the Eastern Region.
"I wanted to bring her back because, when I took office, we had a changing of the guard and there was a lack of experience – especially in our Eastern Region," Hestrin said. "I asked her to bring back the best parts of our office. Sue is someone who has an incredible command of the facts and her leadership skills are second to none.
"We were very fortunate that Sue came back and shared her skills once again," he added.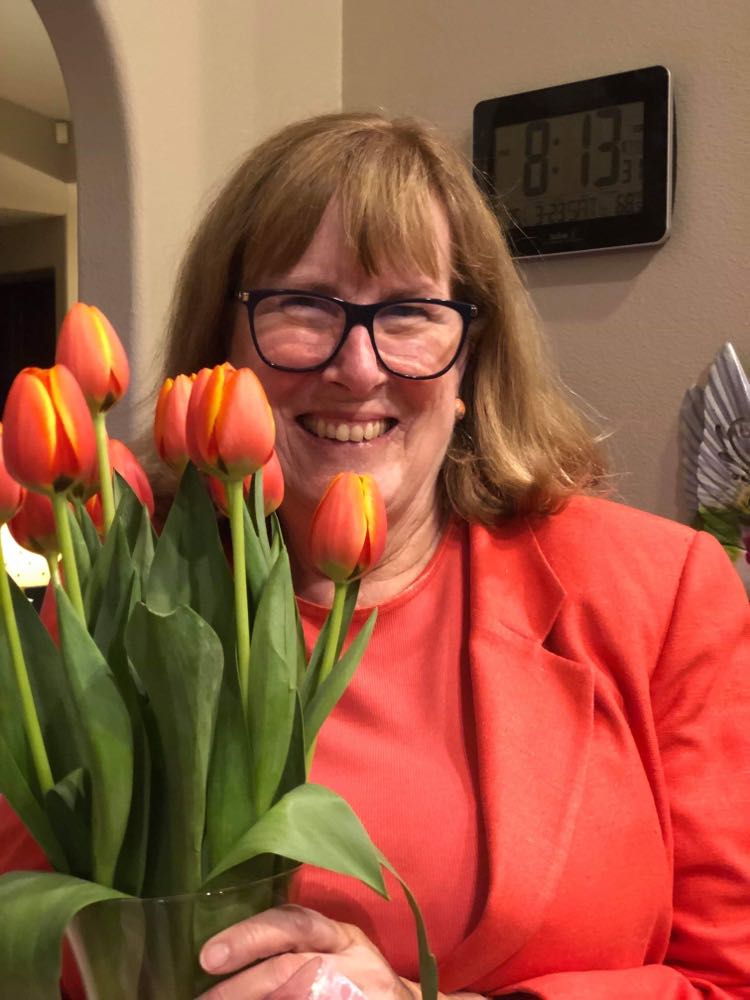 Throughout her long and illustrious career with our office, Sue knew she couldn't do it by herself – especially working in a criminal justice system that, especially at the beginning of her career, was primarily men.
While there may not have been many women early on in positions of authority in the legal field, there were in other important careers.
"There were women in top positions all across the (Coachella) valley back then; in school districts, in government, nursing, et cetera.," Sue said. "One of them said she wanted to form a group of those women."
Calling themselves simply "The Group", that group of impressive, skilled women – including Sue -- formed and met once a month.
"We said we weren't going to talk about our marriages, or our children, or anything like that," she said. "We were only going to talk about our jobs and how to support and encourage one another."
"We supported each other one Saturday a month for decades. This was a group of powerful women who were friends," Sue added.
She credits The Group with helping her in what were difficult times for women in positions of authority.
"I think I was able to become a really good listener as well as a really good collaborator" in her various positions of authority.
"The more diversity you have in a room, the better decisions you are going to make in that room," she said.
Sue is pleased with the tremendous progress she sees continuing both in our office and in the criminal justice system to become more diverse and provide women so many more opportunities than were there for them back when she started her career.
"I am very proud of the moments I was able to help people better develop," she adds.
Even in retirement, Sue continues to do that very thing.
Not long after retiring, she was contacted by well-known Coachella Valley defense attorney John Patrick Dolan, who told her he wanted to start a law school in the valley. He asked if she wanted to help.
The California Desert Trial Academy College of Law was soon created, graduating its first class in 2012. The school has now seen five classes graduate.
And the lives of those graduates were touched by Sue Steding, who has served and continues to serve as the school's Dean of Students and professor of criminal law.
With Women's History Month in mind, Sue was asked what she would tell women wanting to enter the legal field, particularly those considering becoming prosecutors.
"To the young women entering the world of prosecution: You are expected to know the law and to learn with experience. And you will be remembered for reasonably holding your position on an issue with courtesy and professionalism. A generation ago, women worked twice as hard to earn that respect," she said.
"Family, friends, faith, and a sense of humor sustain sanity," Sue concluded.
Wise words. From a wise woman who will always be at the forefront of the history of our office. And words that all of us most certainly can take to heart in making our own history.