The Dangers of Fentanyl
Fentanyl is a new epidemic in Riverside County. Illicit fentanyl is a dangerous drug that is killing people in our community at an alarming rate.
Fentanyl is a synthetic, manmade opiate that can easily be produced in a lab or on the streets. Fentanyl is less expensive than other opiates and is highly addictive. Fentanyl is 50 times stronger than heroin and 100 times stronger than morphine.
Deadly amounts of fentanyl are being used in manufacturing and packaging of other drugs as well. Fentanyl is being added to counterfeit pills being misrepresented as Xanax and/or Oxycodone.
Our office recognizes that fentanyl is poisoning our community. We are dedicated to combatting the fentanyl crisis with a three-pronged approach: prosecution, education, and prevention.
Image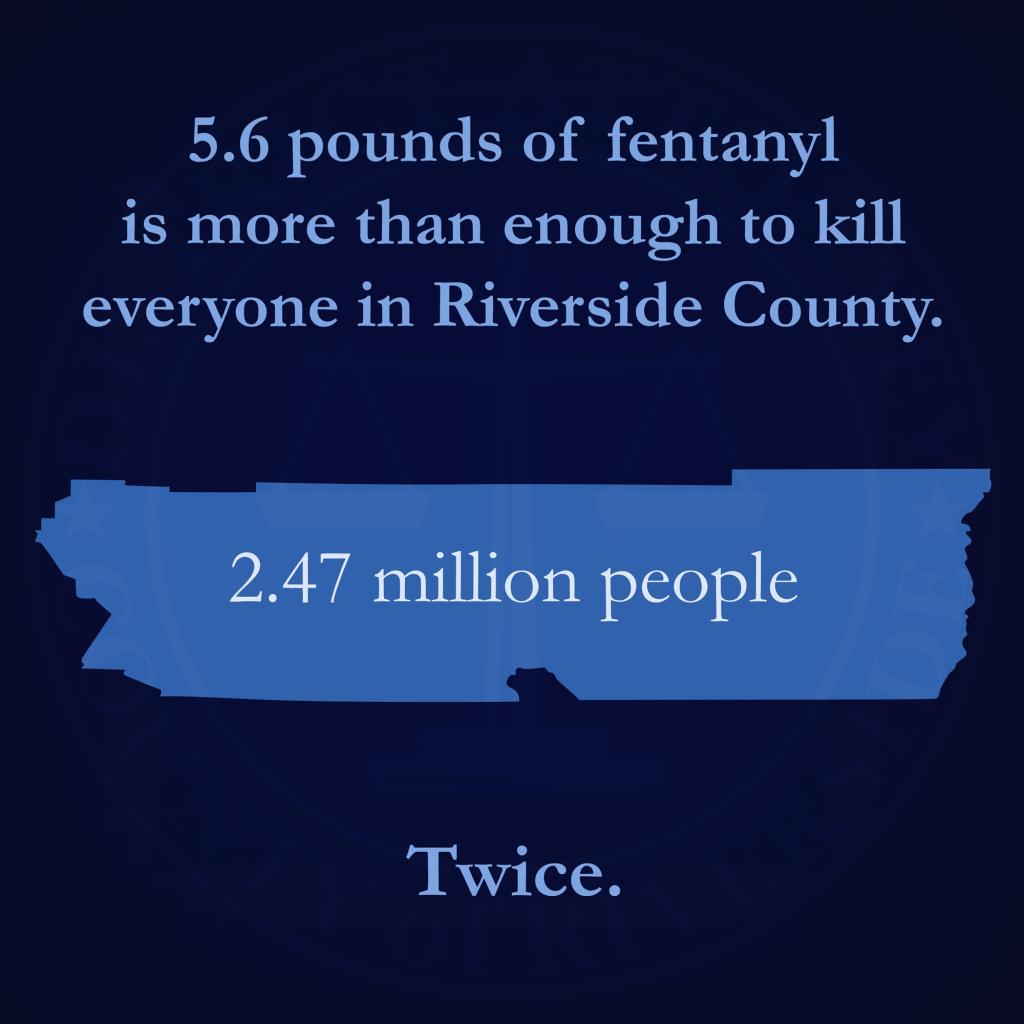 Image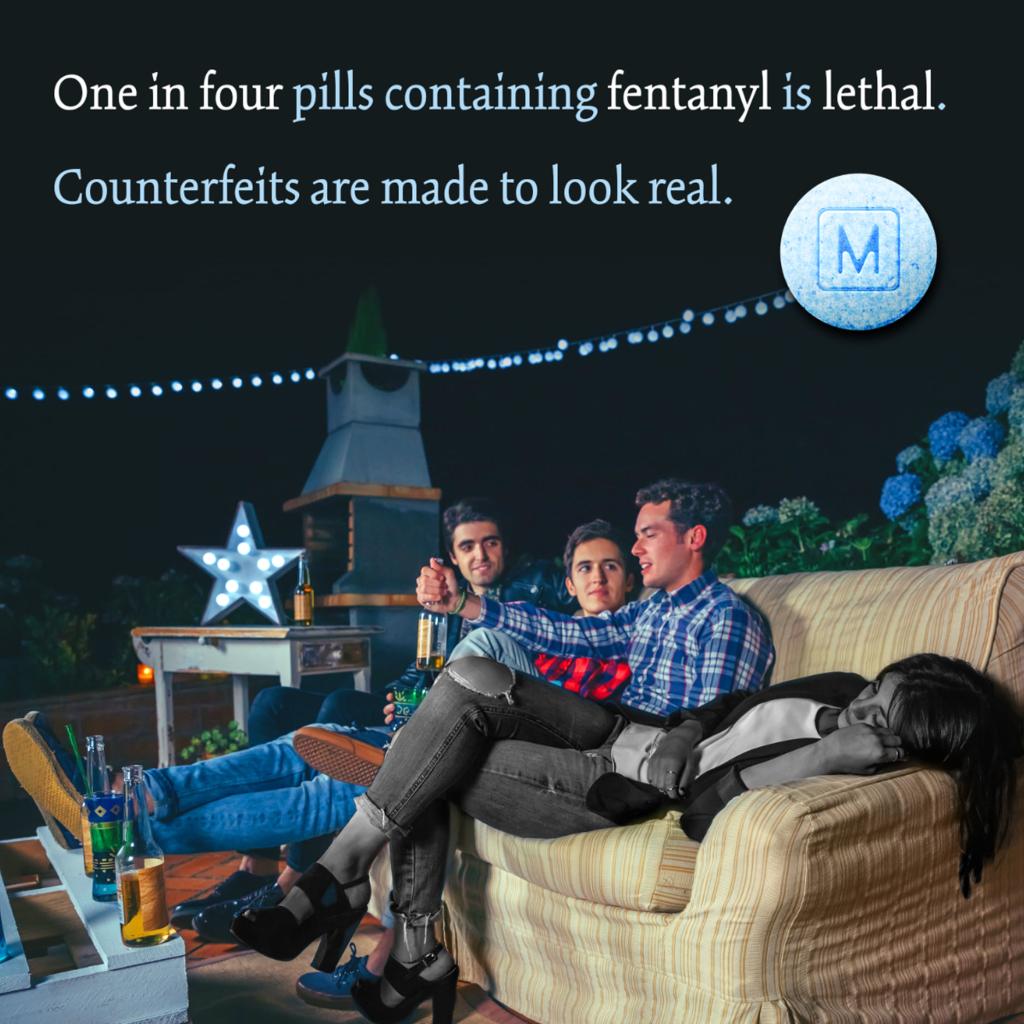 Our office is taking a tough stance on prosecuting fentanyl drug dealers. Our office was the first DA's Office in Southern California and among the few offices to criminally charge drug dealers with murder for selling or providing fentanyl-laced drugs to someone who dies from ingesting it. We have filed several murder cases against those selling or providing fentanyl to victims who later died.
Image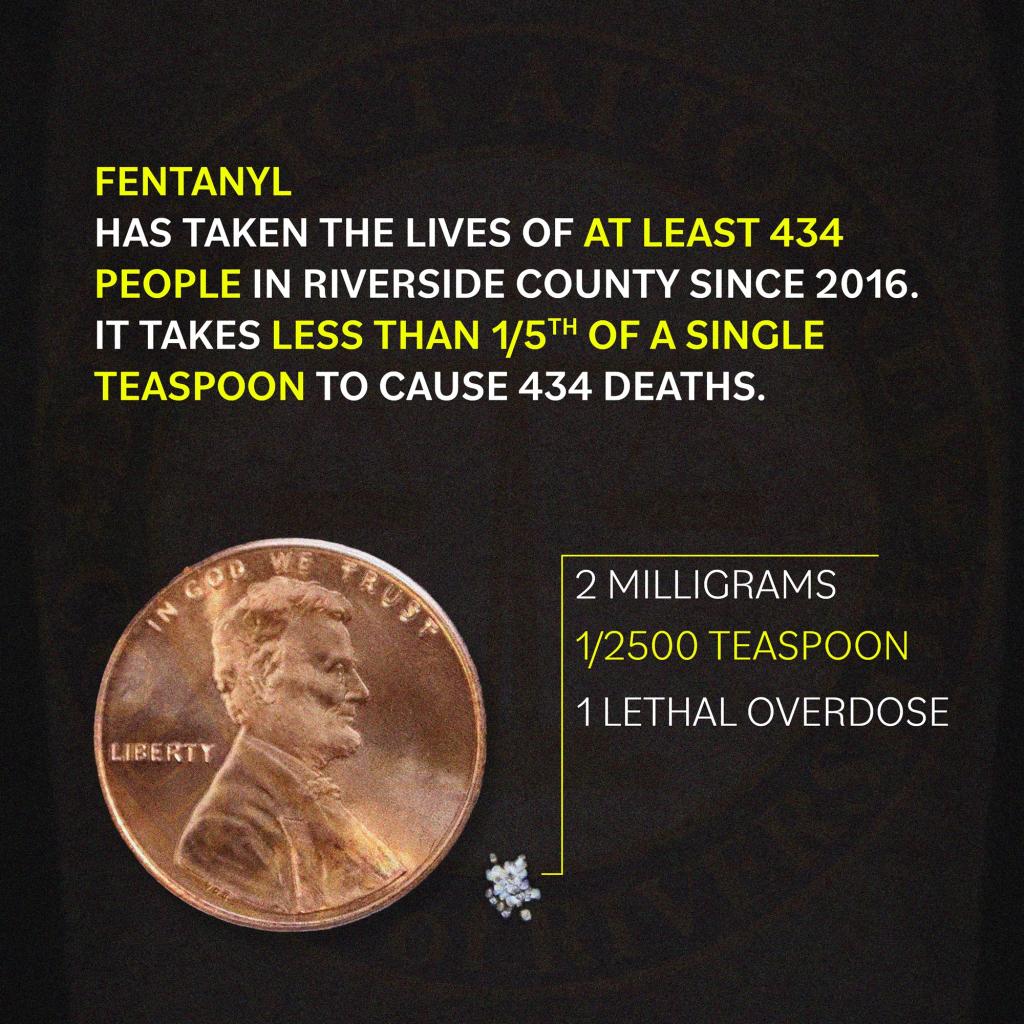 Image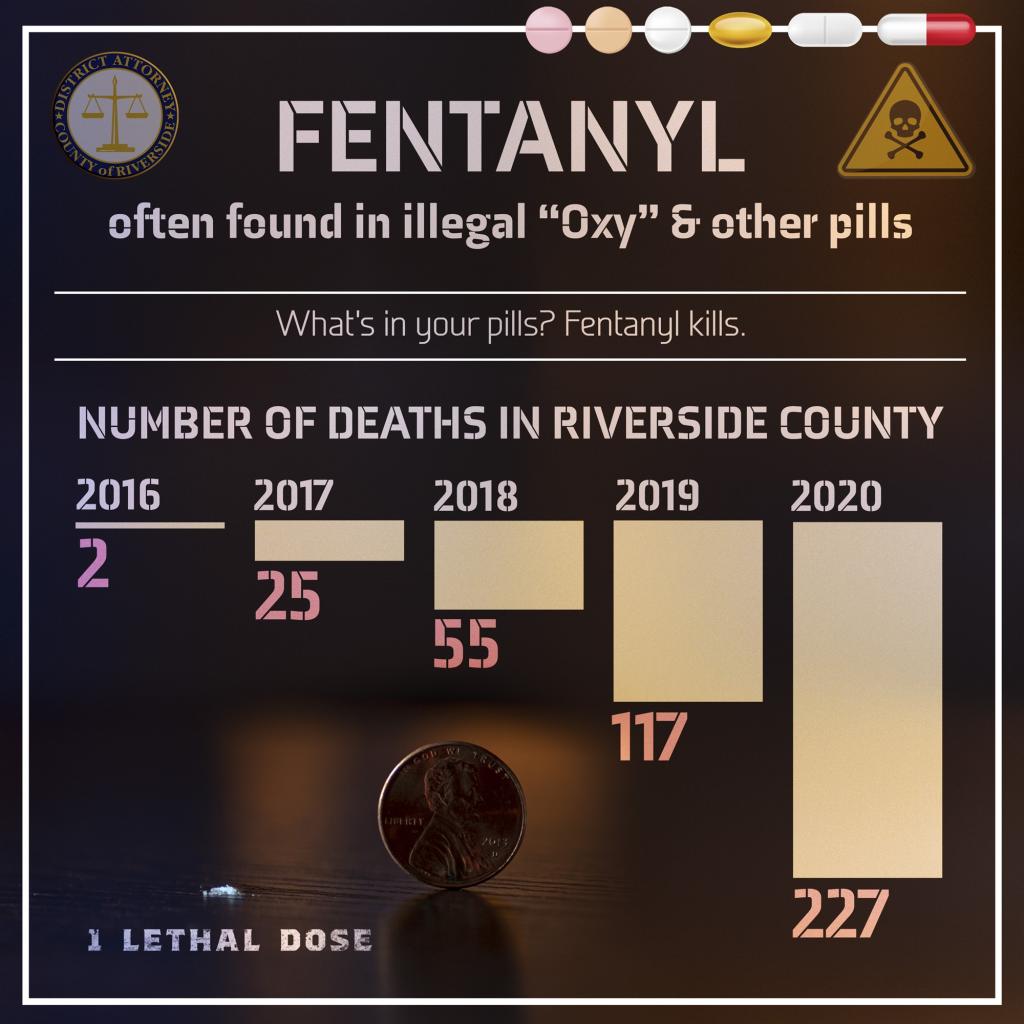 In 2021, we started a campaign to educate the public about the dangers of fentanyl including various informational videos and graphics on our social media platforms. We created a social media campaign "What's in your pills? Fentanyl Kills" to educate the public about the dangers of fentanyl which includes several informative graphics and videos. We partnered with local community organizations like the Corona Chamber of Commerce to provide vehicle bumper stickers with our phrase "What's in your pills? Fentanyl kills." The bumper stickers were placed on official DA's Office vehicles and were also provided to the public at various community outreach events and presentations. The same image and message seen on the bumper stickers is also on a freeway billboard that is being placed in various locations across the county. On a countywide level, our office is an active participant in the Board of Supervisors-directed Multidisciplinary Committee for Fentanyl Response. Our office also is collaborating with the federal Drug Enforcement Administration, the U.S. Attorney's Office, and the San Bernardino District Attorney's Office to implement law enforcement trainings, public service announcements, and school presentations in the Inland Empire.
Image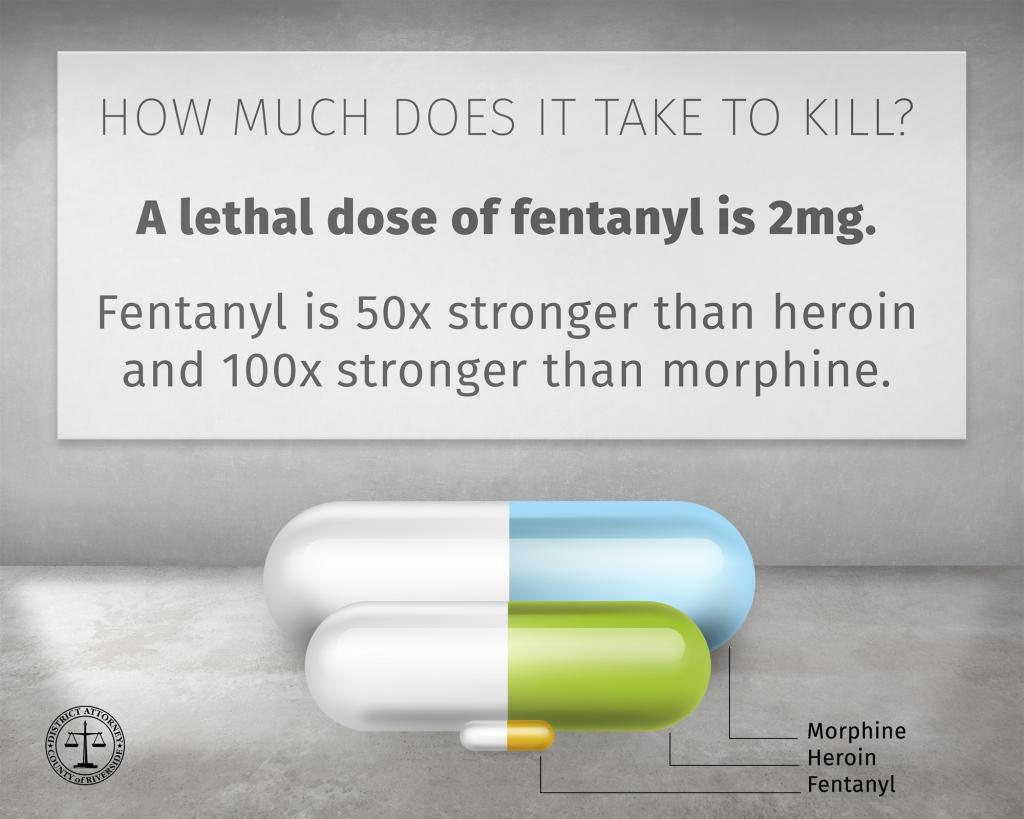 Our Crime Prevention Unit recognized the importance of educating our youth about the dangers of fentanyl. They created a presentation aimed at the high school student audience that includes various videos to grab and hold their attention. At the end of each presentation, they have a parent share how they have lost their child to fentanyl poisoning. These presentations have been given to students and parents both virtually and in-person across Riverside County.
In addition to our public outreach efforts, our Bureau of Investigation has played a vital role in prevention and enforcement. The Riverside County Gang Impact Team (GIT), which is supervised by the DA's Bureau of Investigation, has seized fentanyl from dealers in our community on multiple occasions. From Feb. 4 to March 10, 2021, GIT seized 10 kilos, or about 22 pounds, of fentanyl in Riverside County. That equates to about 5.5 million lethal doses. To put that into perspective, Riverside County's population is 2.5 million people. In that short period, our investigators seized enough fentanyl to kill every person in Riverside County. Twice.
The bottom line is there is no safe way to use or to sell illicit fentanyl. Simply put, it is deadly.
Image