Prosecution Units
Because specific crimes require specific prosecution skills, we are organized in separate sections including:
The members of the Homicide Unit are some of the most experienced attorneys, investigators, investigative technicians, paralegals, and clerical in the office. In addition to trying all types of murder cases from baby deaths to gang-related killings, the attorneys and investigators respond to crime scenes, attend suspect and witness interviews and autopsies. Our team also works with the families of murdered victims and provide assistance to law enforcement agencies. In addition, they respond to all scenes where a peace officer has used deadly force or discharged a firearm and reviews each of those cases to determine if the officer committed a crime when using deadly force.
Street gangs present an extreme threat to our society. Because of that threat, our Gang Unit is staffed by some of the most senior prosecutors in our office. Assisted by paralegals and investigators, prosecutors in the Gang Unit work hand in hand with local law enforcement in an effort to eradicate gangs and their members from the community through the lawful arrest and successful prosecution of these individuals. Because street gang members are often far more dangerous than your typical criminal acting alone, our Gang Unit vertically prosecutes all crimes involving gang members that arise in the County of Riverside, meaning a prosecutor handles the case from arraignment through any potential trial. These gang-related crimes can range from drug sales to robbery to special-circumstance murder. Due to the intricate nature of the STEP Act (186.22 PC), our Gang Unit actively and routinely provides training to all local law enforcement agencies, including the various gang task forces within this county and frequently participates in suppression-type operations aimed at reducing and preventing the damage caused by criminal street gangs.
The Sexual Assault and Child Abuse (SACA) Unit prosecutes crimes involving the physical abuse of children as well as all crimes involving the sexual assault of either child or adult victims. SACA cases include molestation, rape, physical abuse, failure to register as a sex offender, and homicides of children. The unit is comprised of highly skilled, specially trained attorneys who work to foster relationships of trust with victims and their families. Sensitive to the often embarrassing and painful effects of abuse and molestation, SACA prosecutors endeavor to work with support staff to guide victims through the criminal justice system. SACA attorneys handle each case from inception to end meaning the filing, preliminary hearing, trial, and final resolution of each SACA case is handled by one specific prosecutor.
Schemes that defraud individuals, the government and businesses cost the residents of Riverside County millions of dollars in taxes, higher insurance premiums, and higher retail prices. Unscrupulous business practices erode consumer trust and create unfair competition for legitimate businesses. Environmental crimes poison our most valuable natural resources and endanger the community. Crimes committed by elected officials or others operating within the public trust violate individual rights and undermine the very foundation of our democracy.
The Major Crimes Division is a collection of seven specialized units which prosecute serious crimes and administer unique and specialized responsibilities within the Riverside County District Attorney's office. The units are staffed primarily by Senior Deputy District Attorneys who have developed specialized skills and knowledge to assist them in prosecuting the challenging cases and tasks to which they are assigned.
Career Criminal
The Career Criminal Unit is statutorily mandated by California Penal Code section 999 and prosecutes criminals committing serious and violent felonies who have either previously been convicted of a serious crime or have recently committed a series of violent or serious crimes. Serious and violent crimes prosecuted by the Career Criminal Unit include murder, rape, child molestation, robbery, carjacking and arson. Career Criminal cases are ordinarily prosecuted by one Deputy District Attorney within the unit from the initial filing stage through sentencing. By statute, it is mandated that, with limited exception, Career Criminal cases are not plea bargained at any stage.
 
Crimes Against Peace Officers
The Crimes Against Peace Officers (CAPO) Unit prosecutes all felony crimes that has a peace officer as a victim. CAPO cases are ordinarily prosecuted by one Deputy District Attorney within the unit from the initial filing stages through sentencing. The CAPO Unit prosecutes a wide range of crimes normally involving force or the threat of force upon a peace officer from a battery on a peace officer causing injury to attempted murder of a peace officer.
 
Vehicular Homicide
The Vehicular Homicide Unit prosecutes all cases in which a human was killed by a vehicle. The unit prosecutes misdemeanors caused by driving with simple negligence as well as felonies such as murder. Vehicular Homicide Unit cases are ordinarily prosecuted by one Deputy District Attorney within the unit from the initial filing stage through sentencing. The unit works in close association with local and national safety organizations like Mothers Against Drunk Driving and Leaders in Community Alternatives.
 
Lifer Hearings
The Lifer Hearing Unit is comprised of two deputy district attorneys, two clerical staff and a victim-witness advocate. The deputy district attorneys provide representation for victims and family members of victims of crimes at Board of Parole Hearings where an inmate has been sentenced to prison for life with the possibility of parole. The Board of Parole Hearings are held at prisons throughout California. After review of the inmate's entire history including the life crime for which they were convicted, a Deputy District Attorney attends parole hearings typically arguing against releasing the inmate from prison. The clerical staff and victim services advocate provide support to the Deputy District Attorney and the victim's next of kin who have the right to attend and be heard at parole hearings. Including assessing the inmate's suitability for parole, the deputy district attorney must also stay informed of parole suitability laws and victim rights, write position letters to the Board of Parole Hearings and the Governor and also attend hearings.
 
Prison Crimes
The Prison Crimes Unit is responsible for all filings of criminal cases which derive from the California Rehabilitation Center (CRC) in Norco. Once the cases are filed, a transportation order is prepared in order to arraign the defendant on the offense. It is the Prison Crimes Unit prosecutor's responsibility to see the case from the arraignment stage through trial or disposition. The vast majority of the crimes which the prisoners commit are drug possession and drug sales cases as well as possession of a "shank", or homemade weapon. However, the Prison Crimes Unit also files and prosecutes, to a lesser degree, conspiracy to bring drugs into the prison, indecent exposure, and batteries on correctional officers as well as on other inmates. Being a grant-funded position it is the Deputy District Attorney's responsibility to accurately keep track of all hours spent and which cases those hours were spent on.
 
Fugitive Apprehension Unit
The Fugitive Apprehension Unit (FAU) is responsible for locating and returning fugitives for prosecution in Riverside County. The unit works with other federal and state agencies in returning fugitives to face justice. The FAU prosecutor appears in court on fugitive matters, ensures required hearings are conducted and works closely with the California Governor's Office to ensure all necessary paperwork is received within the time required. The FAU prosecutor is also responsible for prosecuting international extraditions and works closely with the Office of International Affairs, within the Department of Justice, to seek the return of Riverside County fugitives charged with serious crimes like murder, attempted murder, and sexual assault crimes, who have fled to other countries.
 
Post Release Community Service
In 2011, California Gov. Edmund G. Brown Jr. signed Assembly Bills 109 and 117, commonly known as Public Safety Realignment. As a result of the legislation, since Oct. 1, 2011, offenders convicted of any of the three "nons" -- non-serious, non-violent, and non-registerable sex crimes -- have been incarcerated in our local jails instead of in state prison. In response to this change, the District Attorney created a Post Release Community Supervision (PRCS) Unit which oversees this new category of parolees created by Assembly Bill 109. A Deputy District Attorney in this unit attends settlement conferences for potential offenders to determine whether an admission will be made to a new crime violating the probation terms of Post Release Community Supervision. If a waiver is not signed by the defendant, a hearing will be conducted within a reasonable amount of time to determine the violation. In order to facilitate these hearings the Deputy District Attorney must read each file, discuss with probation their recommendation, give their feedback, and prepare for the hearing which is conducted with live witnesses to make sure that anyone who violates PRCS is held accountable.
The Domestic Violence Unit prosecutes cases involving violence or the threat of violence occurring between married, engaged, dating or formerly involved couples. The District Attorney's Office understands that a home should be a safe place. Crimes of domestic violence tear at that basic assumption. Not only is the victim at risk, but so are children and any other family members present. The DA's Office is committed to vigorously prosecuting domestic violence crimes in order to break the cycle of violence and promote a safe living environment for all family members.

The attorneys in the Domestic Violence Unit are vertically assigned to handle cases from filing through its ultimate resolution. That means one specific prosecutor will handle the case from the beginning through any potential trial and sentencing. That prosecutor, assisted by investigators and our own Family Justice Center, will work with the victim and the victim's family to bring a speedy and just resolution to each case. Our goal is to ensure the safety of the victim and family members by punishing and rehabilitating the offenders.
The Drug Unit prosecutes all felony narcotics cases. Our prosecutors handle a wide range of cases, including simple possession, possession for sales and the manufacturing of narcotics. The attorneys also prosecute crimes that are frequently committed with narcotics violations, such as theft and driving under the influence of a controlled substance.

Many of our narcotics cases resolve based on the defendant participating in a number of drug treatment programs available in Drug Court. Programs such as Diversion and the Prop. 36 program enacted by Penal Code sections 1210 et seq. allow the defendants the chance to complete drug programs in lieu of sustaining a conviction. More intensive programs such as Residential Substance Abuse Treatment (RSAT) and Recovery Opportunity Center (ROC) provide the defendant with more one-on-one help for up to three years. The ROC program is a collaborative effort among the District Attorney's Office, the defense bar, the court, the Probation Department and the Mental Health Department to provide treatment to select individuals who face a severe penalty for the crimes they committed as a result of their drug addiction. The District Attorney's Office is committed to seeking the just resolution of narcotics cases whether that is a drug treatment program or time in custody.
The Misdemeanor Teams in each region are comprised of attorneys that prosecute non-felony cases. These Deputy District Attorneys prosecute all the adult misdemeanors committed in Riverside County. The Misdemeanor Teams handle misdemeanor cases from arraignment through trial. Misdemeanor prosecutors face the challenge of prosecuting a high-volume caseload consisting of a wide variety of cases. Typical cases handled by the unit include driving under the influence, all misdemeanor drug offenses, driving without a valid license, shoplifting, battery, trespass, and disturbing the peace.

The Misdemeanor Teams in each region work to promote public safety and serve the victims and the communities of Riverside County. In this endeavor, they work closely with court personnel, the Office of the Public Defender, attorneys from the conflict panel, private attorneys, the county Probation Department, the county Mental Health Department, as well as all law enforcement agencies in the county.
Image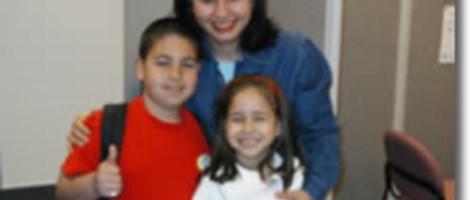 It is a crime for a parent, relative, or any other person to take away, hide, or keep a child from the other parent or a person who has a right to custody of that child. This includes taking the child away from the child's foster parent or other legal guardian. Child abduction is a felony and is defined in California Penal Code sections 278 and 278.5.

District attorney's offices in California have been mandated to investigate reported child abductions. The goal of the Riverside County District Attorney's Child Abduction Unit is to recover abducted children and return them to the victim parent, a legal guardian, or the proper child protective agency. In every case, our office's highest concern is for the welfare of abducted children and, in all cases, we strive to minimize the emotional trauma to children who have been abducted. The District Attorney's Office can obtain orders enabling investigators to travel to other jurisdictions -- including other states and countries -- to recover and return abducted children. Also, the District Attorney's Office may find that criminal charges should be filed against the abductor.
 
A Successful Recovery Story
In 2009, a Riverside Family Law judge granted a mother sole physical custody of her two daughters. The girls' father was granted visitation.

In May 2012, the father lost all contact with his daughters and their mother. He believed the mother had left California in violation of their custody order and had gone to Arkansas without informing him or providing him with a new address and phone number. The Family Law court ordered the Riverside County DA's Child Abduction Unit to locate the mother and children. The Child Abduction Unit did just that -- finding them in Arkansas.

In September 2012, the court again ordered the mother to allow the father frequent communication and visitation with their father, including a 2012 Christmas visit in Riverside. When the mother failed to follow the court orders and failed to send the children for the Christmas 2012 visit, the court modified its order and granted the father physical custody of the children. The mother thereafter refused to return the children from Arkansas to California.

At the court's direction the Child Abduction Unit obtained warrants to recover the children out of state. Working with Arkansas prosecutors, Arkansas law enforcement officers and the local Arkansas court, Child Abduction Unit investigators flew to Arkansas in April 2012 and – much to the mother's surprise -- picked up the children.

The girls, ages 12 and 9 in 2013, were safely returned to their father, who had not seen his two daughters in nearly a year.