Our Summer Law School Students Learn Firsthand About Becoming Prosecutors
July 27, 2021
Interns. Far too often, they end up just doing menial, boring tasks that don't benefit them at all in their attempt to gain valuable experience.
That is not at the case here at the Riverside County District Attorney's Office. We put our summer law school student interns to work. We want them to leave here with a deep desire to seek justice and gain the knowledge and skills to do just that.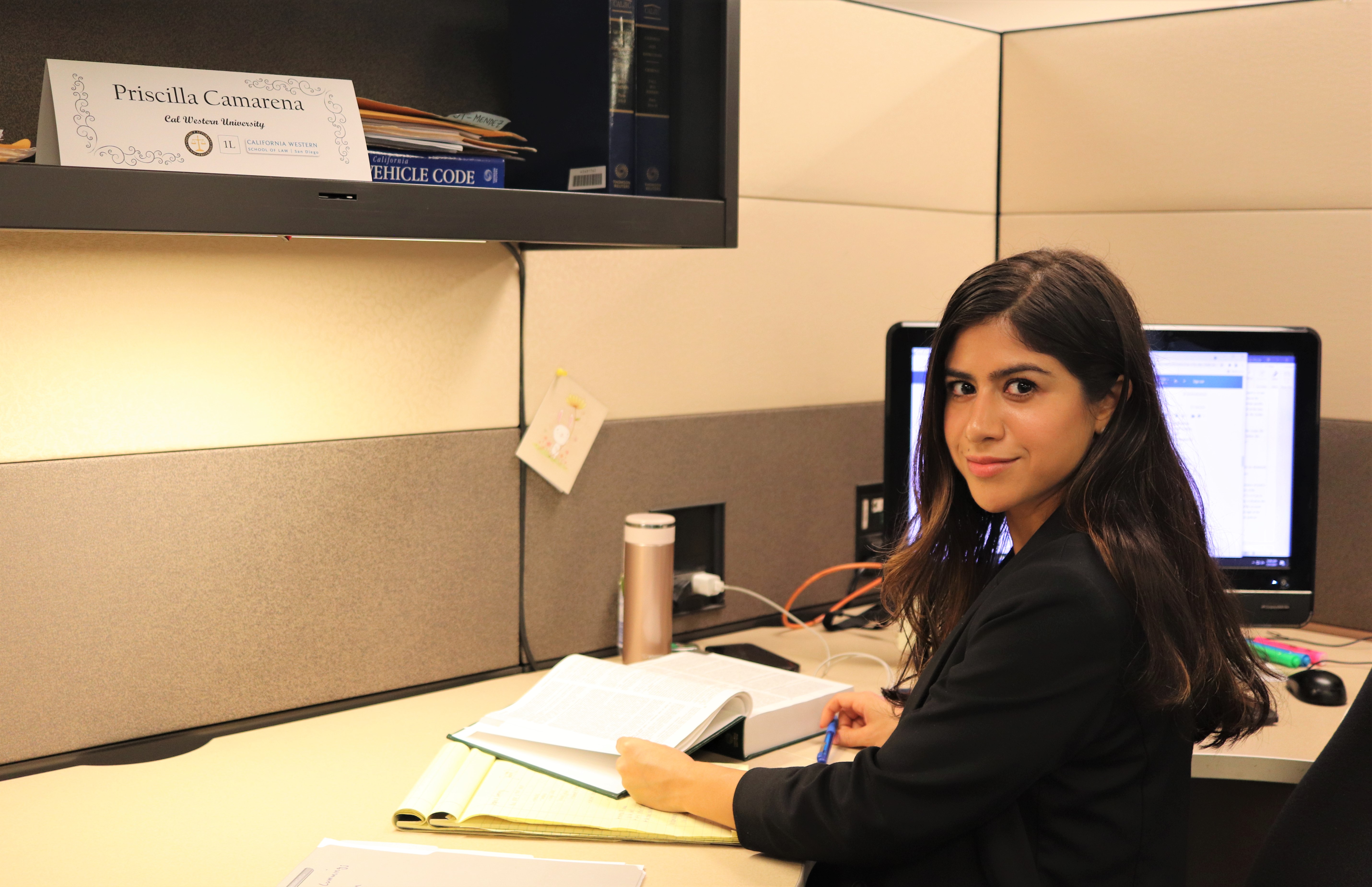 "Prosecutors are asking ME for my thoughts about their cases," said Priscilla Camarena, a first-year law school student, and one of the 39 students finishing up their time with us in our summer intern program.
Priscilla's eyes light up as she continues with her thought. "I'm helping prepare a case for trial. That is beyond amazing to me!"
The 10 weeks interns spend with us starts with an intensive week-long training academy where they learn things like prosecutorial ethics, making and responding to objections, researching cases, writing motions, and other important topics. They then are assigned experienced Deputy District Attorneys as mentors. Our first-year law school students (1Ls) are given projects involving real criminal cases and our second-year law school students (2Ls) – under direct supervision from prosecutors -- even take cases to preliminary hearing and some sit second-chair assisting in jury trials.  
Priscilla got the bug to be an attorney at a young age being around her father, who is a successful immigration attorney. However, it wasn't until two years after graduating from Chapman University with a political science degree that she knew the type of law she wanted to pursue.
She was in a Peace Corps program, working with students at a high school in Boyle Heights. She connected with a girl there who had been through a very difficult situation. "Seeing what happened to her inspired me to become a prosecutor," Priscilla said.
Ultimately, Priscilla was accepted to California Western Law School in San Diego and she recognizes the importance of internships. "It is a great way to make contacts and to make sure this is the career you really want," she said.
That brought her to our office where she has worked closely with several prosecutor/mentors, during the 10-week summer program.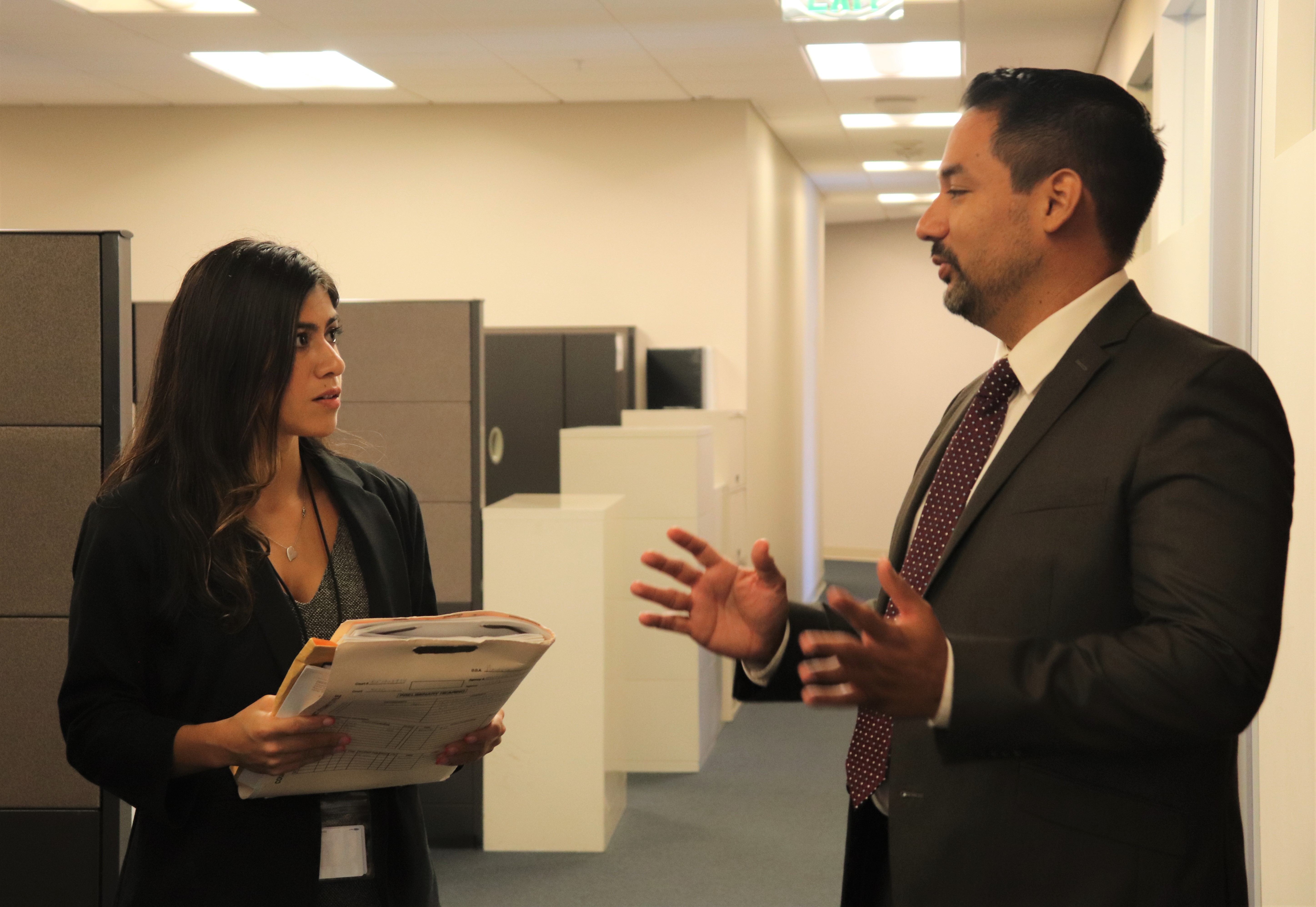 "I'm going to court, hearing actual arguments. I'm reviewing files and talking to investigators. These are things you can't learn in school or from a book," Priscilla said.
Priscilla says her experience in our internship program "has solidified that this is the career I want."
"It has been a great summer. This is a great environment," she adds.
Since 2008, our summer law students take part in our annual Closing Argument Competition. They are given a fake case with real details and present closing arguments to a panel of experienced prosecutors. After several days of intense closing arguments, the last two competitors present their case in the Championship Round.
This year, the two finalists were Rewa Ousman, a 2L from Chapman University, Fowler School of Law, and Brenton Gutkowski, a 1L from the University of San Diego School of Law.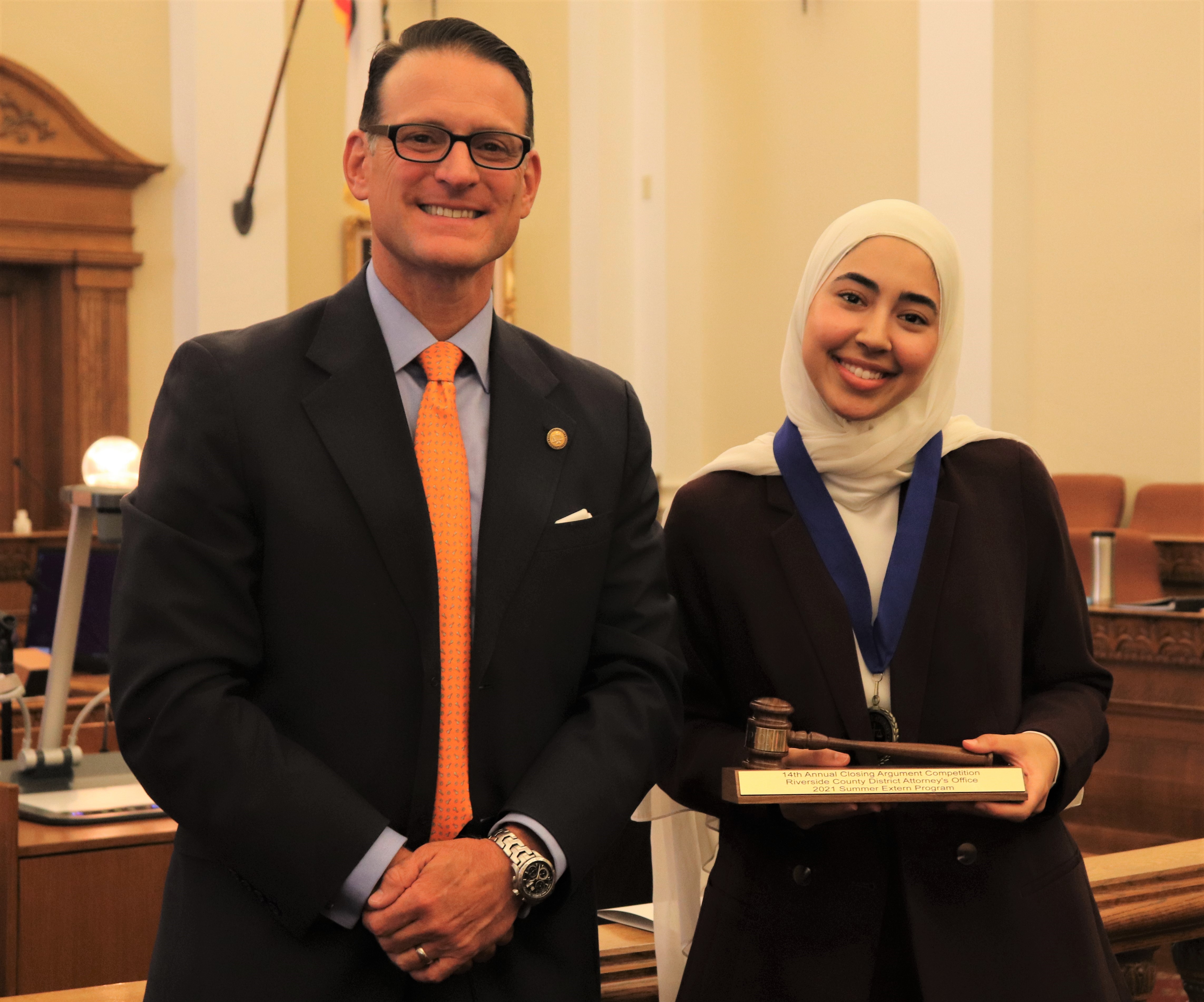 The judges determined that Rewa was the winner this year. Congratulations Rewa!
The 39 students in this year's program came from 23 different law schools across the state and from as far away as New York, Washington D.C., Georgia, and Tennessee.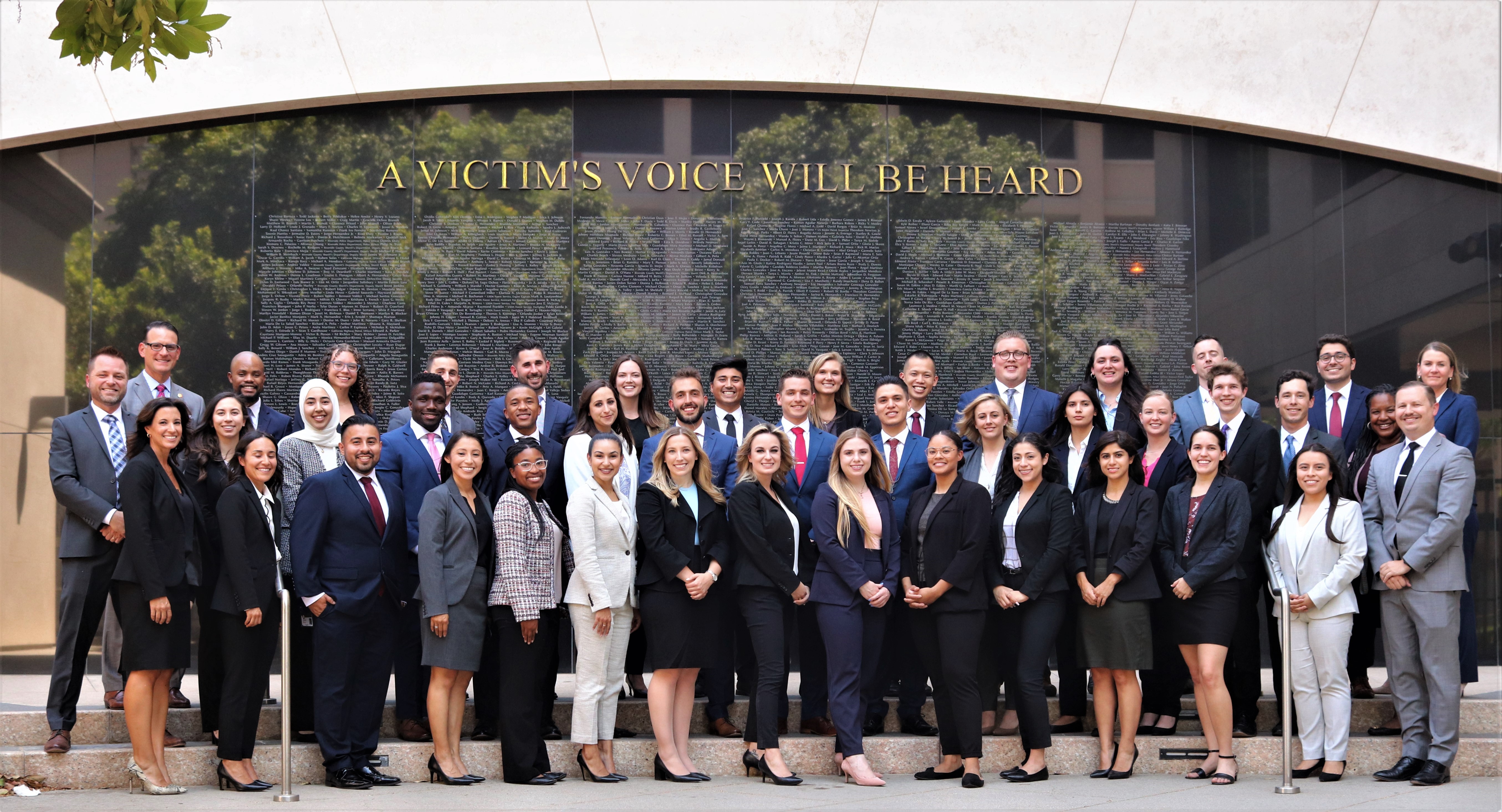 We appreciate the tremendous work all our interns have provided to our office. We wish them all the best as they return to their respective law schools and we look forward to seeing many of the first-year law students come back next summer!
Learn more about how to apply by going here: www.rivcoda.org/resources/careers-at-our-office