Best Buy agrees to pay more than $600,000 in consumer protection case
February 16, 2021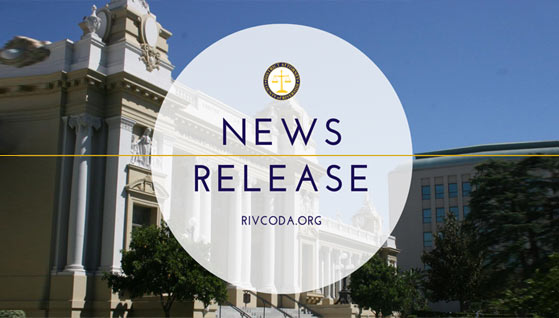 16
Feb
2021
Best Buy agrees to pay more than $600,000 in consumer protection case
RIVERSIDE – District Attorney Mike Hestrin announced today, February 16, 2021, that his office, together with the District Attorneys of Alameda, Santa Barbara and San Diego counties, settled a consumer protection action against Best Buy Stores., a major retailer of electronics products.
The complaint alleges that Minnesota-based Best Buy Stores misrepresented item prices, both in stores and in advertisements, failed to accurately disclose material aspects of it's return policy, and violated an injunction Best Buy entered in to in 2013.
The judgment requires Best Buy to institute changes in its business practices to ensure that the problems identified in the complaint do not recur. These include a renewed pricing accuracy program and enhanced disclosures of return policies.
The violation of the 2013 injunction was a failure to include signage at every check-out stand in every California store as was required and agreed to by Best Buy. The signs, in English and Spanish, were to offer $3 off for every pricing error or to give the item for free if it was advertised at $3 or less.
In the current case, without admitting liability, Best Buy agreed to pay $558,570 in civil costs and penalties and $75,000 in restitution. The civil penalties will be used for the enforcement of consumer protection laws.
The final judgment in the current case was filed in Riverside County Superior Court and signed by Judge Irma Asberry.
The case, CVRI2000477, was handled in Riverside County by Deputy DA Evan Goldsmith of the DA's Consumer Protection Team.
# # #