Guest blog: Katie Gilbertson from SAFE FJC talks about Teen Dating Violence Awareness Month
February 17, 2022
Thursday, February 17, 2022
Guest blog: Katie Gilbertson from SAFE FJC talks about Teen Dating Violence Awareness Month
February is Teen Dating Violence Awareness Month. This month, we have a guest blog article with thoughts and comments about teen dating violence from Katie Gilbertson, the executive director of SAFE Family Justice Centers (SAFE FJC).
The thought of your teenager dating is a lot for most parents to wrap their heads around, but Gilbertson warns that the thought of dating itself shouldn't be the major concern for most parents. "The real concern lies within the hidden and unknown dangers of teen dating abuse," she said.
In the United States, 1 in 3 adolescents experience dating abuse, which is defined as "a pattern of controlling, abusive, or aggressive behavior towards a current or former dating partner, either in person or using social media or texting." *
Often, most abuse experienced by victims of teen dating abuse goes undetected by parents, loved ones, and school staff due to the use of technology.  Most teens do not receive formal education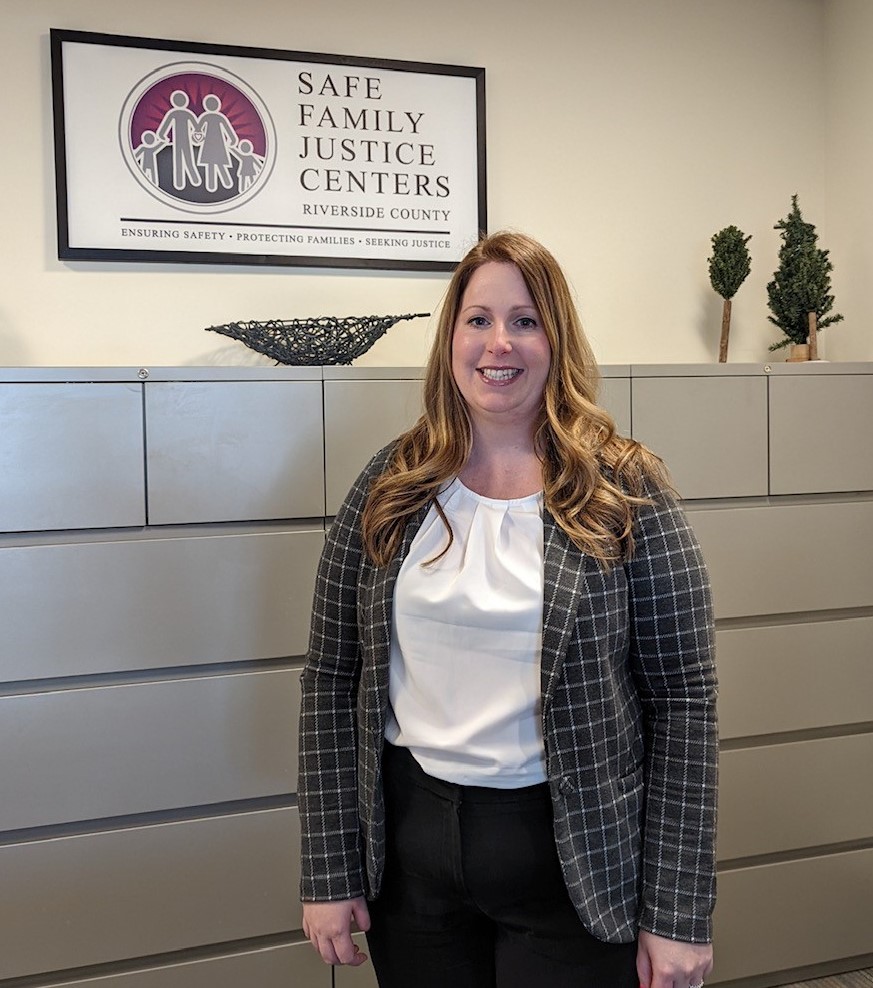 about healthy relationships and boundaries before they start dating. They almost always draw from the relationships they see at home, what their friends are doing, and what they see in pop culture. These influencers are often unhelpful for teens who are challenged with asserting boundaries for the first time and are left to deal with vulnerable situations of abuse alone. Gilbertson says, "All teens are at risk for experiencing abuse and hiding what is going on if they don't know how to deal with it and who can help them."
Additional factors such as witnessing violence at home increase the risk for teens to find themselves in an abusive situation because violence is a learned behavior. SAFE Family Justice Centers has been working in Riverside County communities to help prevent abuse -- before it starts -- by facilitating healthy relationship courses.
In 2021, SAFE Family Justice Centers assisted 386 minors between the ages of 13-17 who were being abused. In nearly every case, the youth reported that no one ever spoke with them about healthy relationships before something bad happened to them, Gilbertson said. "We're going to change this narrative and we have help," she added.
SAFE Family Justice Centers currently offers healthy relationships curriculum for every schedule. The centers partner with the Riverside County District Attorney's Office Crime Prevention Unit and Corona Life Services to deliver courses to both male and female youth -- but there's a problem. "What we need most right now is for parents, caregivers, and guardians to start the conversation about healthy relationships and dating abuse at home before it starts and, if they need help, we can can teach them or enroll their teen in one of our great free programs," Gilbertson said.
Something for everyone:
SAFE FJC provides long-term weekly programming for middle school and high school youth that touches on dating violence and much more using evidence-based curriculums from One Circle Foundation called "Girls Circle", which addresses conditions and risks and builds on protective factors, and "The Council For Boys and Young Men" which promotes a healthy passage through pre-teen and adolescent years.
SAFE FJC provides a 10-hour curriculum in partnership with Corona Life Services called "Resilient Youth Nation". The program promotes optimal health for all youth by teaching skills to empower them to avoid risk behaviors including sexual activity, alcohol, tobacco, and other drugs. This program can be customized to be completed in two days or five weeks. 
SAFE FJC's partnership with the DA's Crime Prevention Unit also delivers one hour in person or online presentations to for youth, parents, and professionals on the topic.
For more information about SAFE Family Justice Centers go to their social media @safefjc_rivco or website, https://safefjc.org/   
* Source 1: https://static1.squarespace.com/static/5bef47a93c3a53062dbfe3f8/t/5e61072c4cbc0979d6f26d4d/1583417133504/Reed_For+Service+Providers-5-compressed.pdf