MAN CONVICTED OF SECOND-DEGREE MURDER IN MURRIETA
February 5, 2019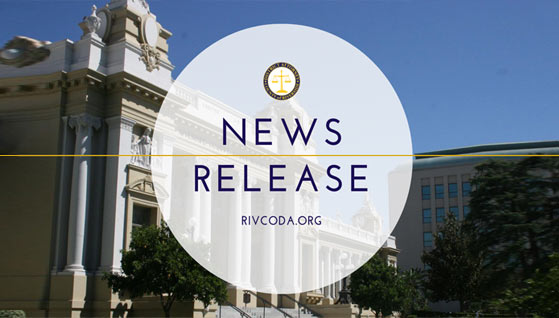 DUI CRASH THAT KILLED A 15-YEAR-OLD GIRL
MURRIETA – In March 2016, a van driven by a man under the influence of methamphetamine slammed head-on at an estimated 60 mph into a utility pole across from the Murrieta Police Station. The crash killed his then-girlfriend's 15-year-old daughter and seriously injured her 10-year-old sister. 

On Feb. 4, 2019, a Riverside County jury convicted that driver, William Patrick Causer Jr., of second-degree murder in the death of Summer Carbone.
 
Causer, DOB: 1-27-90, of Hemet was also convicted of one count of child endangerment and jurors found true the allegations of causing great bodily injury. 

The morning of the crash, Summer and her younger sister were asleep in the back of the van and were not wearing seat belts. The 10-year-old victim received a lacerated spleen and a compound fracture to her right leg. The girls' mother was in the front passenger seat and sustained a broken wrist in the crash. 

Causer has two previous DUI convictions – one for driving under the influence of alcohol and the other for driving under the influence of methamphetamine. In this case, he was prosecuted under the "Watson" murder law allowing a charge of second-degree murder to be filed against someone who kills a person in a DUI crash and has previously been convicted of a DUI.  

Causer faces a sentence of 17 years to life. His sentencing is scheduled before Judge Kelly Hansen on March 15, 2019, at the Southwest Justice Center in Murrieta. 

The case, SWF1600513, was prosecuted by Deputy District Attorney Billie Gibson.